US Ambassador Chris Stevens Among Dead in Islamist Attack on Libya Embassy
President Barack Obama confirmed Wednesday morning that U.S. Ambassador to Libya Christopher Stevens was among four Americans killed in attacks on the U.S. embassy in the eastern Libyan city of Benghazi.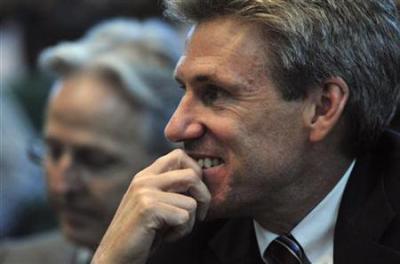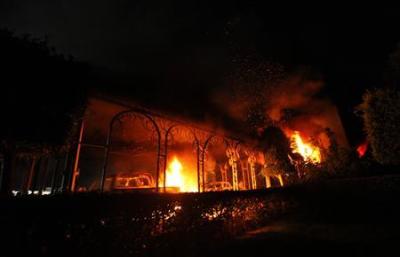 Stevens, who had been in his position since May 2012, apparently died after armed men believed to be Islamic extremists attacked the U.S. embassy with guns and handmade bombs on Tuesday. The second victim was identified as Sean Smith, employed as an information management officer. The identities of the other two victims have not been disclosed.
"Chris was a courageous and exemplary representative of the United States. Throughout the Libyan revolution, he selflessly served our country and the Libyan people at our mission in Benghazi," Obama said in a statement Wednesday, condemning the attack.
The Islamic crowd had apparently been made furious by an online film considered offensive to their religion, according to Libya's Deputy Interior Minister Wanis al-Sharif. Hostility over the same film, reportedly created by Florida minister Terry Jones, was also reported by the American embassy in Egypt on Tuesday. Protesters at the U.S. embassy in Cairo tore down a U.S. flag that was flying in honor of victims of the Sept. 11, 2001 terrorist attacks, although there has been no report of casualties there.
"This led to more anger and this is when the consulate was stormed," al-Sharif said of the Libyan attack. "Criminals managed to get in and they burned and ransacked the consulate."
In response, Obama has ordered tightened security at U.S. diplomatic posts around the globe, CNN reported.
U.S. Secretary of State Hillary Clinton also expressed her grievance over the loss of life at the consulate in Libya, and noted that Stevens "was committed to advancing America's values and interests, even when that meant putting himself in danger."
Libyan Deputy Prime Minister Mustafa Abu Shagur said on Twitter that he condemns the "barbaric acts," calling it an attack not only on America, but also "on Libya and free people everywhere."
It is believed that the controversial film in question concerns a 52-year-old U.S. citizen from California and an expatriate Egyptian Coptic Christian, who promote anti-Islamic views in a low-budget movie that some say humiliates Muhammad, the founder of Islam.
Libya's Deputy Interior Minister suggested that the video was only the catalyst that heightened tensions in Libya among those still supporting the former regime of dictator Muammar Gaddafi, who was forcibly removed and killed by rebels in Oct. 2011.