US demands release of Baptist pastor imprisoned in Myanmar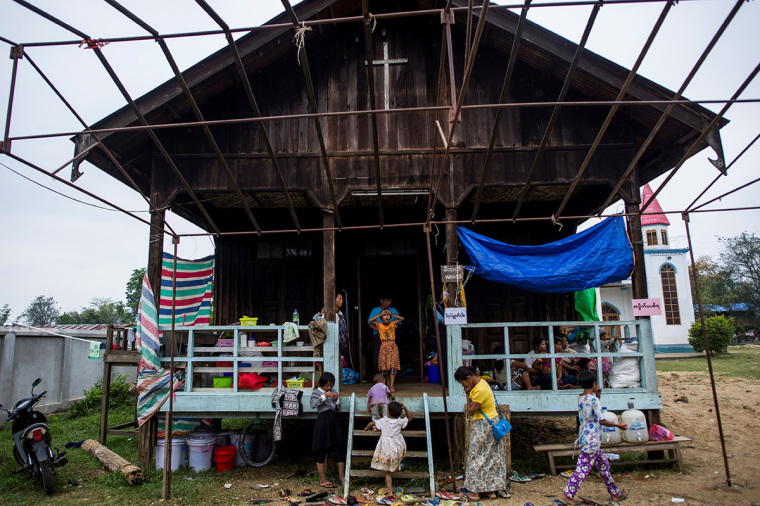 The U.S. government is calling for the immediate release of imprisoned Baptist bishop Hkalam Samson, who was arrested and detained by Myanmar's junta three months ago.
Samson, an adviser to the Kachin Baptist Convention, was arrested in early December on charges of meeting with members of an ethnic armed group and holding a prayer meeting with members of the parallel civilian government of Myanmar, also known as Burma.
"We condemn the Burma military regime's arrest and detention of prominent ethnic Kachin Christian leader, Reverend Dr. Hkalam Samson," State Department spokesman Ned Price said at a recent press briefing.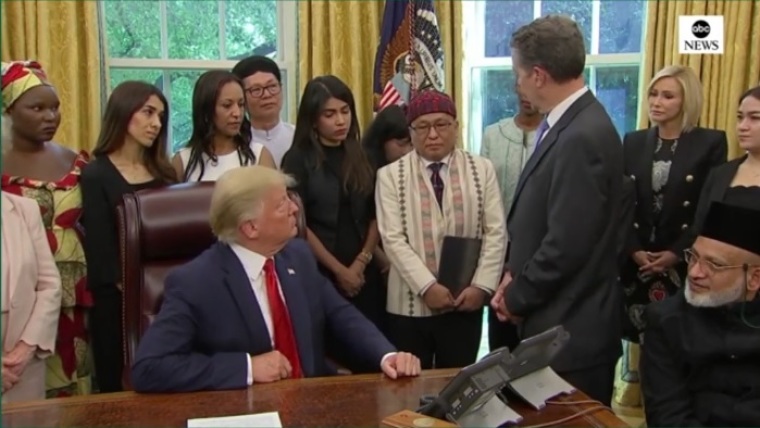 The conflict between the military, locally known as Tatmadaw, and ethnic minority militias has escalated since the military's coup in February 2021, as the ethnic militias have been supporting pro-democracy protesters. The junta has killed more than 3,000 people and arrested nearly 20,000 others, as of last Friday, according to The Assistance Association for Political Prisoners.
"We are extremely concerned for his well-being and safety, and urge our partners and allies to join us in calling on the regime to drop all charges and immediately and unconditionally release Reverend Samson," Price said.
Samson, who previously served as KBC president and secretary, is president of the Kachin National Consultative Assembly, a group of local religious and political leaders who help foster communication between the Kachin Independence Organization, or KIO, which is the political wing of the Kachin Independence Army, and the local community.
The Southeast Asian country is home to the world's longest Civil War, which began in 1948.
The conflict zones are along Myanmar's borders with India, Thailand and China.
Christians comprise just over 7% of the majority-Buddhist nation but are a majority in Chin State, which borders India, and Kachin State, which borders China. Christians also make up a substantial part of the population of Kayah State, which borders Thailand.
The detained bishop arranged the funerals of more than 60 victims of the junta's airstrike on a KIO anniversary concert in Hpakant township last October and tried to arrange for the seriously injured to receive emergency medical treatment at the nearest hospitals.
A month after the incident, he participated in a prayer meeting in Myitkyina, organized by the Myanmar Council of Churches, which represents the country's Christian groups, to commemorate the victims.
Price praised Samson's "incredible work advocating for religious freedom, justice, peace, and accountability." He said it "should be celebrated and replicated, not condemned."
"We additionally urge the regime to cease its unconscionable repression against religious actors and communities in Burma and end the violence."
Last November, the military junta bombed a Baptist seminary in Shan State, injuring at least four men in the dormitory.
Last June, multiple reports, including by the U.N., revealed that the junta had disproportionately targeted religious minorities, including Christians, and brutally attacked and killed hundreds of children since the military coup.
Tom Andrews, the U.N. special rapporteur on the situation of human rights in Myanmar, said in a report at the time that "the junta's relentless attacks on children underscore the generals' depravity and willingness to inflict immense suffering on innocent victims in its attempt to subjugate the people of Myanmar."
Focusing on the killing of children, the U.N. rapporteur said during his fact-finding for the report, "I received information about children who were beaten, stabbed, burned with cigarettes, and subjected to mock executions, and who had their fingernails and teeth pulled out during lengthy interrogation sessions."