US Navy Violated Federal Law by Denying Religious Freedom to 'Decorated' Navy Chaplain Facing Possible Discharge for Voicing Christian Beliefs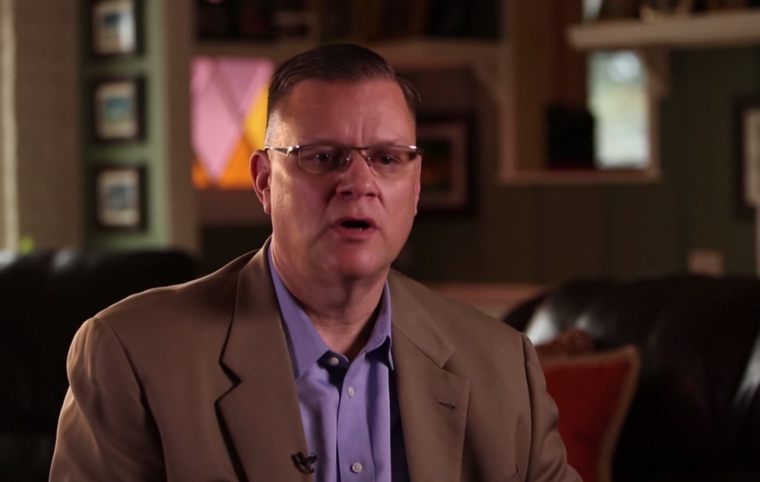 The Liberty Institute is accusing the U.S. Navy of violating federal law when it refused to grant religious accommodation to Navy chaplain, Wes Modder, who is facing potential discharge after complaints were filed over him voicing his Christian beliefs on homosexuality and premarital sex during counseling sessions with sailors.
After the commander of Naval Nuclear Power Training Command, Capt. Jon R. Fahs, sent a Feb. 17 memo to Navy Personnel Command suggesting that Modder be relieved of his duties, removed from the Navy promotion list, and possibly discharged, Modder and his attorneys at the Liberty Institute filed a request asking the Navy to grant Modder religious accommodation during his counseling sessions.
However, the request was denied on Tuesday in a letter sent by Fahs, which rejected the claim that Modder was being targeted because of his religious expression.
"In your case, I find that your ability to express your religious beliefs during pastoral counseling has not been restricted or substantially burdened," Fahs wrote. "Your inability to comfort and counsel in a manner that was respectful of the counselee while maintaining dignity and professionalism … led to you being relieved your duties."
Mike Berry, senior counsel and director of military affairs at the Liberty Counsel, told The Christian Post on Thursday that he does not buy Fahs argument and said the denial of the request is a clear violation of the law.
"The request was for Chaplain Modder to be able to do his duties as a chaplain, specifically his religious duties, his pastoral counseling duties, in accordance with his sincerely held religious beliefs and despite all of the laws and regulations that say that he is allowed to do that, the commander there, Captain Fahs, said no," Berry explained.
"My response is, why is Captain Fahs violating the law and Constitution and military regulations?" Berry asked. "The law says that when somebody has a religious belief, and more specifically when it is a chaplain trying to conduct his religious duties, you cannot restrict their ability to do that. And furthermore, you can't punish them if they do it, and that is exactly what Captain Fahs is doing."
Berry further explained that the Navy is arrogantly ignoring a 2014 law that was passed by Congress that provides full freedom of religious expression to military chaplains.
"The premise of the law is pretty simple. It says that no chaplain can be required to do something that violates their religious beliefs in the performance of their chaplain duties, nor can they be punished for engaging in religious expression in accordance with their religious beliefs in the performance of their Chaplain duties," Berry said. "That is why I cited that law because that is exactly what is happening here. Chaplain Modder is being threatened with punishment for engaging in religious expression during the performance of his religious duties."
Berry also alleges that Fahs is using "outdated, obsolete policies" to deny Modder his freedom of religious expression and is showing gross incompetence by ignoring the law.
"The Navy appears to be rebelling against the new DOD regulations and thumbing its nose at Congress and the Secretary of Defense," Berry said in a statement.
Modder told Fox News' Todd Starnes that his troubles began when a married gay officer was assigned to be his chaplain's assistant. After about a month of working for Modder, the assistant started asking him questions about homosexuality and it was shortly after that the gay officer filed a complaint about Modder's views on homosexuality.
Along with filing his own complaint, Berry said the officer "solicited" complaints against Modder from other sailors. Some of the accusations made against Modder state that he told a woman that she was "shaming herself" in the eyes of God for having premarital sex. It was also alleged that he told a counselee that homosexuality is wrong and that the "penis was meant for the vagina." Additionally, he allegedly informed another woman about the immorality of being pregnant out of wedlock.
"I don't know about a setup, but I certainly think there is a sense of betrayal and even a betrayal to the chaplaincy because that sailor was actually assigned temporarily as a chaplain assistant," Berry said. "For a chaplain assistant to be snooping around and digging around and trying to find, basically soliciting, complaints from people who saw the chaplain, It's highly unprofessional and it is highly inappropriate, and potentially violates the rules that are in place that protect the confidentiality [of] chaplain communications."
The Family Research Council started a petition last week in support of Modder's right to freedom of religious expression during his counseling sessions. As of Friday morning, over 83,000 people have signed the petition.
Prominent figures such as U.S. Sen. Ted Cruz, R-Texas, former Arkansas Gov. Mike Huckabee, FRC president Tony Perkins, Former Sen. Rick Santorum, R-Pa., and leading evangelist Franklin Graham have also voiced their disgust with the Navy's actions.
"I think it is appropriate for the American public to be outraged over this," Berry previously told CP. "This is an outrage. As far as Chaplain Modder goes, he is very encouraged to know that his many people share our outrage. In fact, it sends a message to him that he has relayed to me, that the American public has his back."