US Olympic Skating Couple Credits Their Christian Faith for Return From Serious Illness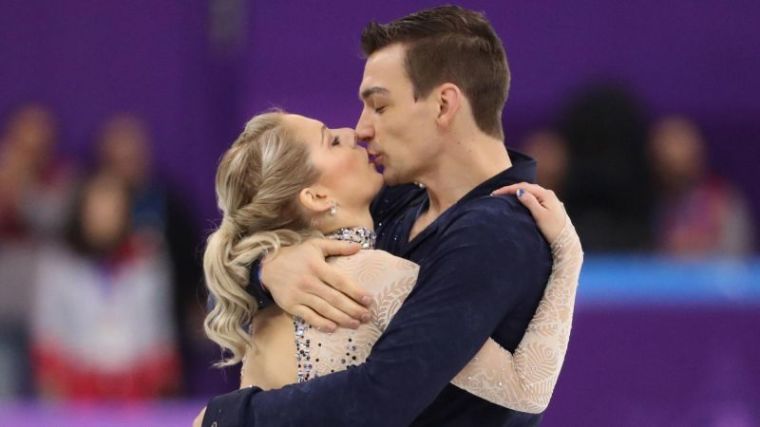 United States Olympic pair figure skater Alexa Scimeca Knierim and her husband and partner, Chris Knierim, have opened up about how their Christian faith gave them the strength to battle through a life-threatening illness to compete in the 2018 Winter Olympics in South Korea.
"It's the reason I was able to get back on the ice," 26-year-old Alexa Knierim, who was diagnosed with a serious gastrointestinal condition in 2016 that required three surgeries, told reporters about her faith after the couple's free skate in Pyeongchang Sunday.
Last Thursday, the Knierims became the first married couple to compete in the Winter Olympics since Americans Jenni Meno and Todd Sand competed in the 1998 Winter Games in Nagano, Japan.
However, such an accomplishment was not foreseeable just two years ago.
The Knierims, who served as second Olympic alternates in the 2004 Winter Olympics and have been skating together since 2012, were introduced to each other by their coach and engaged to be married in 2014.
Just months before their June 2016 wedding, her health took a turn for the worst.
According to People magazine, Alexa Knierim got really sick right before the last competition of the 2015-2016 season in April 2016. She began to vomit uncontrollably for hours at a time and she wasn't sure of the cause.
The illness lasted months and forced the couple to withdraw from skating competitions for the first half of the 2016-2017 season.
Alexa Knierim was eventually diagnosed with a life-threatening gastrointestinal condition that required her to undergo three surgeries. The illness took such a toll on her body that her weight reportedly dropped to as low as 80 pounds.
After the surgeries, her body was so fragile that when she returned to the ice, she was not able to stand on her own and had to have her husband hold her up.
However, it didn't take her too long to regain her strength and get her skating legs back underneath her.
After finishing fourth in their free skate on Sunday, the Knierims discussed how excited they were to be able to skate in the Olympics and stressed the important role their faith played in their comeback journey.
Alexa Knierim explained that she was so down in one point of her illness that the only thing she could do was surrender her situation to God.
"I stopped worrying and stopped trying to control life, because I couldn't. In the moment, you know, I was so sick and didn't really know where things were going to go for me, whether it was skating or life in general," Alexa Knierim said. "So I finally just threw my hands up and said like, 'You lead the way,' and it's my testimony and I stay true to it."
"And even here at the Games, it's no longer about me," she added. "I have fans out there who know that I am a true believer in the Lord and I'm trying my best to shine His light and let people know that it's okay to promote Him and do things for Him, because in the Christian life that's kind of what we're supposed to."
Chris Knierim added that he shares the same beliefs as his wife.
"I think it's played out in her a little stronger than me because of the situation she was put in," he explained.
Alexa Knierim assured that she believes that her purpose at the Olympics is to "glorify God."
"I'm here living my dream, and if that's the way that I have to go about it, I'll keep doing it," she said.
Before each competition, the Knierims participate in a group prayer and also participate in prayer with athletes in Colorado, People reports.
Alexa Knierim believes that the only reason she was able to make it to the global stage is because of her faith.
"So it's taken a big kind of role in my life and Chris' and I truly believe that's why we were able to get here," she said.
Last week, The Christian Post highlighted five other devout Christian athletes competing for the U.S. in the Winter Olympics.