US Pastor Andrew Brunson Faces New Charges of Attempting to Overthrow Turkish Gov't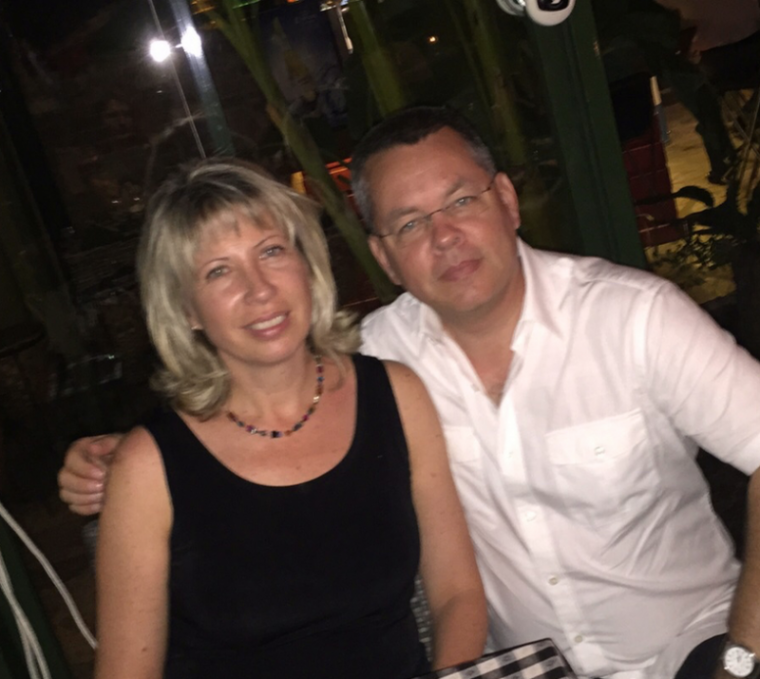 A Christian pastor from North Carolina, who was imprisoned in Turkey on a false terrorism charge because of his Christian faith, now faces four new charges, including espionage, according to reports.
The new charges against Pastor Andrew Brunson, a U.S. citizen from Black Mountain, North Carolina, who for more than two decades has been serving the Turkish people, include "gathering state secrets for espionage, attempting to overthrow the Turkish parliament and government, and to change the constitutional order," The Wall Street Journal reported, quoting the local Anadolu Agency.
Turkish President Recep Tayyip Erdogan has increasingly been seeking to consolidate government control since last year's failed coup.
The pastor was arrested after being falsely charged with "membership in an armed terrorist organization" last October and was denied regular and appropriate access to legal counsel and American consular services.
"These are absurd charges, Andrew is not a spy," the Journal quoted Ihsan Ozbek, a Turkish pastor who has known Brunson for years and who heads the Protestant Churches Foundation in Izmir, with 46 member churches across Turkey, as saying. "It's a political case."
President Donald Trump reportedly spoke to Turkish President Erdogan about Pastor Brunson's case when the latter visited the White House in May.
"There appears to be no evidence to substantiate the charges against him for membership in an armed terrorist organization," wrote 78 members of U.S. Congress in a letter to the Turkish president in February.
"The United States and Turkey have benefited from a close partnership for decades, and we hope to be in a position to continue strengthening these ties," they added. "Now is the time for our countries to reaffirm respect for fundamental freedoms and the rule of law while reasserting our shared commitment to addressing security challenges through partnerships and cooperation."
According to the U.S.-based International Christian Concern, Brunson led a Protestant church in Izmir, Turkey.
Brunson and his wife, Norine, were reportedly summoned in October to discuss their application to renew their visas, but were instead arrested by Turkish police. While Norine was released 13 days later, Brunson was charged with having links to terror organizations, something which both the American Center for Law and Justice and the ICC earlier said is a common accusation in Turkey against individuals the government wants to target.