US Priest Vows to Defy Trump's North Korea Travel Ban to Help People Suffering From Tuberculosis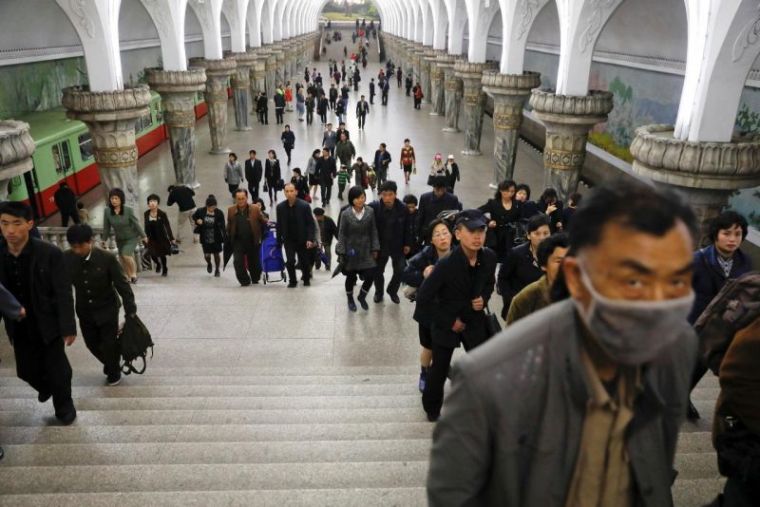 An American Catholic priest who has traveled to North Korea 52 times says he won't stop going to the communist country to treat North Koreans suffering from tuberculosis, deifying the Trump administration's travel ban following the death of American college student Otto Warmbier.
Father Jerry Hammond told BBC News in an interview on Thursday that he will attempt to travel to North Korea in November, like Open Doors have called the world's most oppressive country for Christians, though he is aware that the U.S. government could revoke his passport.
The priest, who lives in South Korea, explained that he has applied for a special permit request, but has not heard back yet.
"The thing is, if they don't want me to go, I think they should tell me that. So if I don't hear from them, I am going to go," he declared.
The clergyman, who is part of Maryknoll, an American Catholic Church overseas missionary organization, said he travels to North Korea during the first three weeks of May and November every year, and is driven to save lives by combating multidrug-resistant tuberculosis.
"In all reality, I am a Catholic priest, I have been working in South Korea, I am 84 years of age, so it seems strange [that the North Koreans would want me there,]" he noted.
"They don't even have to give me a visa."
Relations between North Korea and the U.S. have become increasingly strained due to the regime's continued ballistic missile tests in defiance of international sanctions.
The U.S. State Department has placed travel restrictions on citizens from North Korea, as well as seven other countries starting on Oct. 18.
The new rules apply to citizens of North Korea, Chad, Iran, Libya, Somalia, Syria, Venezuela and Yemen.
The Trump administration instituted a ban on American citizens visiting North Korea amid concerns of capture, detainment and torture following Warmbier's death in June after he was returned to the United States in a coma.
Hammond said that the need for humanitarian aid in North Korea remains great. He noted that if he is banned from making his trips, the foundation will find it difficult to find someone else to transport the medicine.
"If you saw an accident on the road, you would not ask that person what religion they are or anything else," he said about his motivation to help North Koreans. "You'd try to help them out."
The World Health Organization has claimed in the past that North Korea has a healthcare system that would be the envy of many countries and that there are plenty of doctors and nurses available to care for citizens.
A North Korean defector told The Christian Post last week that believers are forced to live a very secretive life, as Christians are threatened with prison and even death if they are caught practicing their faith.
Choi Kwanghyuk, who now lives in L.A., told CP that he and other Christians would meet in underground spots to read the Bible.
He also revealed what guards told him about some of the Christians at the notorious prison camps: "They often talked about how stubborn Christians are. Even though they are offered release by signing a contract renouncing their religion, they do not accept this offer. Some of them feel that living inside the political camp is better than going outside because they foresee that it will be difficult for them to adapt to the outside society."