US Tourist Jeffrey Fowle Was Arrested in North Korea for Leaving Bible in Restaurant's Toilet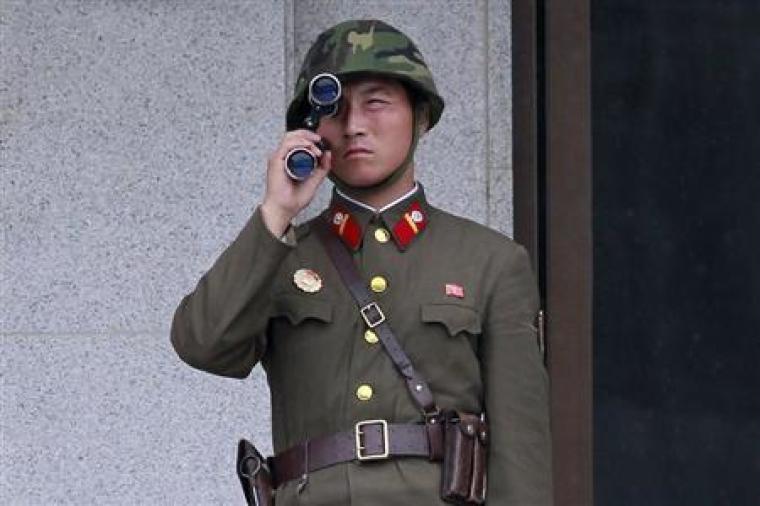 North Korean authorities arrested U.S. tourist Jeffrey Fowle three months ago for leaving a copy of the Bible with his contact information and pictures under a bin in the toilet at a restaurant during his 10-day visit to that country, a source has said.
Fowle, a 56-year-old from Miamisburg, Ohio, who used to attend church back home, left a bilingual English-Korean Bible in a restaurant, Chongjin Seamen's Club, in the North Korean city of Chongjin just before he and his fellow travelers were about to leave on May 4, an anonymous source, who is aware of the case, told Reuters.
The copy of the Bible that Fowle left behind carried his name and phone number, and photos of himself and his family, the source said, adding he doesn't think Fowle is overtly religious.
The Bible was wrapped in a Chinese newspaper and lying under a bin meant for discarding used toilet paper by aged people. It was found by a cleaner who reported it to authorities.
Fowle later told his guides he dropped his Bible while using the restroom, but the Bible was too big for his pocket, the source noted.
Fowle was arrested on May 7 at the airport while he was leaving North Korea. He is awaiting trial.
Fowle and another U.S. tourist Matthew Miller, who was later arrested in April on separate charges, have requested the U.S. government to help secure their release, according to The Associated Press.
North Korea has been a brutal dictatorship, ruled by one party, the Korea Worker's Party, and led by one family, the Kims, since its formation in 1948.
There are at least 100,000 Christians in that nation's harsh prison camps, where prisoners face torture, forced labor and possible execution, Christian groups say.
American Christian Kenneth Bae, sentenced to 15 years of hard labor in North Korea for allegedly plotting to overthrow the government, remains in a labor camp, where he was moved from a hospital in January amid grave concerns about his health. Bae, who was arrested in the city of Rajin on Nov. 3, 2012, continues to be the longest-serving American detainee in North Korea since the end of the war in 1953.
However, a 75-year-old Australian missionary, John Short, who was arrested in North Korea in February allegedly due to his Christian work, was released by authorities in early March.
The Hong Kong-based Australian missionary had apologized and admitted to violating North Korean laws, according to North Korean state news agency, KCNA, which also said he was released partly in consideration of his age.
Carrying Korean-language Christian pamphlets, Short travelled to North Korea along with a Chinese Christian, Wang Chong. The missionary visited a Buddhist temple and left the pamphlets there, following which his North Korean tour guide reported it to authorities.
In December, North Korea also released 85-year-old U.S. veteran Merrill Newman after holding him for more than a week for allegedly making plots against Pyongyang.