USDA Vows to Protect Christians' Views on Marriage After Business Owner Threatened Under Obama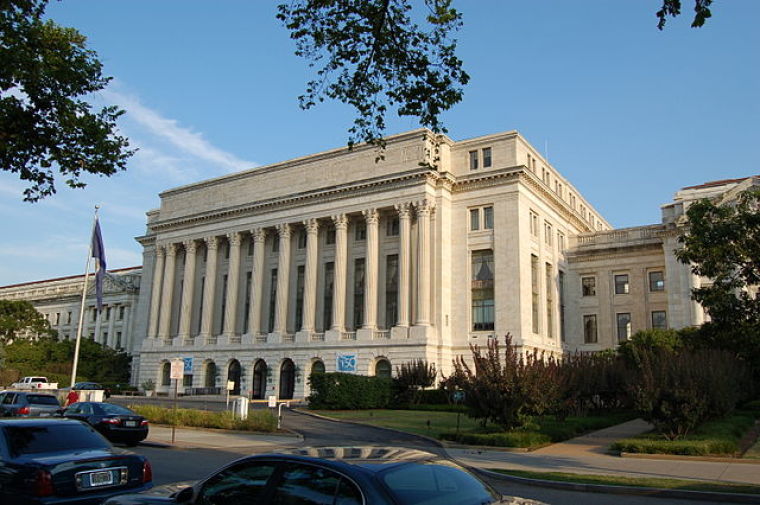 The United States Department of Agriculture has issued guidance ensuring that religious beliefs, especially beliefs opposing same-sex marriage and LGBT causes, will be protected, not punished.
The Washington-D.C.-based social conservative advocacy organization Family Research Council is praising the agency after its Food and Safety Inspection Service on Monday posted a religious freedom guidance titled "First Amendment and Religious Beliefs: Questions and Answers."
"Opinions about same-sex marriage, gender identity, and sexual morality are all matters of public importance. Moreover, people often have different perspectives on these topics, which are sometimes informed by their religious beliefs, and feel the need to discuss them," the document states. "USDA respects the First Amendment rights of USDA personnel, as well as non-USDA personnel working at facilities inspected by USDA, to share their varying viewpoints on these topics, whether through oral discussion, the display or distribution of literature, or other means."
According to FRC, the USDA policy guidance "resolves threats" that were made by USDA inspectors under the Obama administration against a Christian meat packing plant owner in Michigan, who advocates say was in danger of having his plant shut down if he didn't remove literature from the plant's break room that supported marriage between one man and one woman.
"I commend Secretary [Sonny] Perdue for correcting an injustice committed under the Obama administration against this family owned meat packing business. We are pleased that the USDA is as committed to respecting the First Amendment as it is to food quality," Family Research Council's Travis Weber, who directs the Center for Religious Liberty, said in a statement. "We thank President Trump who signed the executive order on religious freedom making clear that Americans, like the Vande Boons, don't lose their religious freedoms upon entering the public square."
The USDA policy comes after a policy statement on the First Amendment was issued in May by Perdue in which he vowed that USDA will "continue to uproot and eliminate discrimination, harassment and retaliation and ensure our employees and customers work in an atmosphere of dignity and quality — a place where the rules are known, respected and fair to all."
A subsequent memoranda was issued to all FSIS district managers by Alfred Almanza, the acting under secretary of food safety.
The memoranda listed a number of acts of free speech that are protected by the U.S. Constitution, including business owners who choose to have religious material in a "public workspace of an inspected establishment."
In early May, Trump issued an executive order calling on federal agencies to protect religious freedom. Specifically, the Trump order called on the Department of Justice to issue guidance interpreting religious liberty protections in federal law and guide all agencies in complying with the First Amendment.
In early October, Attorney General Jeff Sessions issued the guidance on religious freedom.
"The Free Exercise Clause protects not just the right to believe or the right to worship; it protects the right to perform or abstain from performing certain physical acts in accordance with one's beliefs," Sessions wrote in the document. "Federal statutes, including the Religious Freedom Restoration Act of 1993, support that protection, broadly defining the exercise of religion to encompass all aspects of observance and practice, whether or not central to, or required by a particular religious faith."
Webber also praised Sessions for "following through on the president's executive order by putting federal government agencies on notice: you will not only respect the freedom of every American to believe but live according to those beliefs."