Va. Megachurch Entangled in Leadership Sex Scandal Recruits Adviser Jonathan Falwell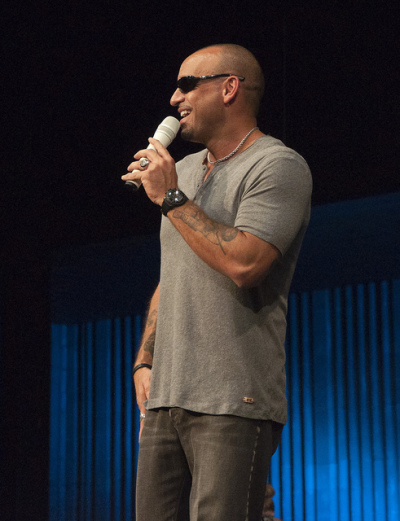 Despite resignations from four of its five pastors last week over an explosive sexual scandal haunting its former founding pastor, members of Virginia's Richmond Outreach Center (ROC) church are soldiering on with the help of Jonathan Falwell, pastor of Thomas Road Baptist Church in Lynchburg, Va.
"Obviously it's a tragic situation. Obviously the members there are saddened and they are shocked at what they have found out and what they have seen happen over these last few weeks, but they are still passionate about their faith," said Falwell in an interview with The Christian Post on Monday.
In a terse statement last Wednesday, the ROC's board revealed that they had accepted the resignations of founding Pastor Geronimo Aguilar, Pastor Jason Helmlinger, Pastor Andrew Delgado and Pastor Matthew Aguilar.
The resignations were all related to Pastor Aguilar's, also affectionately known as "Pastor G", extradition to Texas late last month to face seven felony charges, including aggravated sexual assault of two sisters under age 14. These assaults are said to have taken place before Pastor G founded the ROC ministry in 2003. He is facing life in prison, should he be convicted of the charges.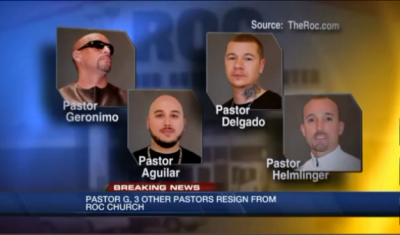 Pastor Jason Helmlinger, a former police officer, was also arrested and charged with a misdemeanor last month for allegedly threatening former ROC church pastor, Allen Caldwell, who was assisting with an investigation of the allegations made against Pastor G.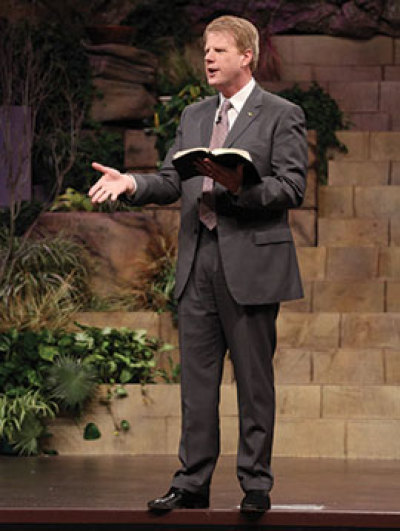 ROC board member Billy Croxton explained in a report on Sunday that Falwell and one of his executive pastors were called in to serve as spiritual advisers and offer counsel while the ROC looked for a new leader.
In an interview with CP, Falwell explained that while the revelations over the last few weeks about the former leaders of the church have been tragic, the ROC Ministry continues to do great work in the Richmond Community and he would work to ensure that the ministry goes on.
"I have met and talked with hundreds of those that have been ministered to by that church. I can see the life change, I can see the impact that that church has had on them and continue to have on them," he said.
"This is a tragic story, and tragic situation. My only hope is to do what I can along with others to ensure that this ministry is one that continues forward, continues to reach out to those in the Richmond community and beyond and to help them find new leadership," he added.
Falwell, who ministered to the congregation on Saturday, explained that the members remain excited about Jesus and their faith is unwavered in the face of the tragedy.
"I preached to the church this past Saturday night, probably about 2,500 to 3,000 people were in attendance. The people there were worshipping, they were excited, and they were passionate. They were excited about the future of the church. They were continuing the good ministry," he said.
"In the midst of all of this, on Saturday morning, their bus ministry, all run and led by volunteers, they went out, every bus ran on Saturday morning and they brought in over 450 children from the Richmond community," explained Falwell.
"They are still passionate about ministry, and even in the lack of leadership there today, they're continuing to go out and serve and continuing to go out and willing to share the love of Jesus with the people in their community," he added.
Falwell further noted that while he was not close friends with the pastors involved with the scandal, he was acquainted with Pastor G and one other.
"Certainly not close relationships with Geronimo and the others, but I had met them and did know them," he said explaining his relationship with the Church.
"I'm shocked, saddened," he said of the allegations against the former pastors. "No question that this is a tragic situation for a lot of people, for the alleged victims, others who are involved, this is just a sad story and I'm praying for all of them," he noted.
A few weeks ago, he said, Pastor G texted him and thanked him for helping the ROC church with the leadership transition.
When asked what advice he would share with the former pastors, he said: "Well obviously, the Bible is very clear that we have all sinned and fallen short of the glory of God. Seek God, get on your knees, whatever sin that might be there confess your sin, pray for his leadership, pray for his guidance, pray for his direction, walk closer to Him, get into the word of God."