Val Kilmer's Health Being Put at Risk by Religious Belief? Actor a Known Christian Scientist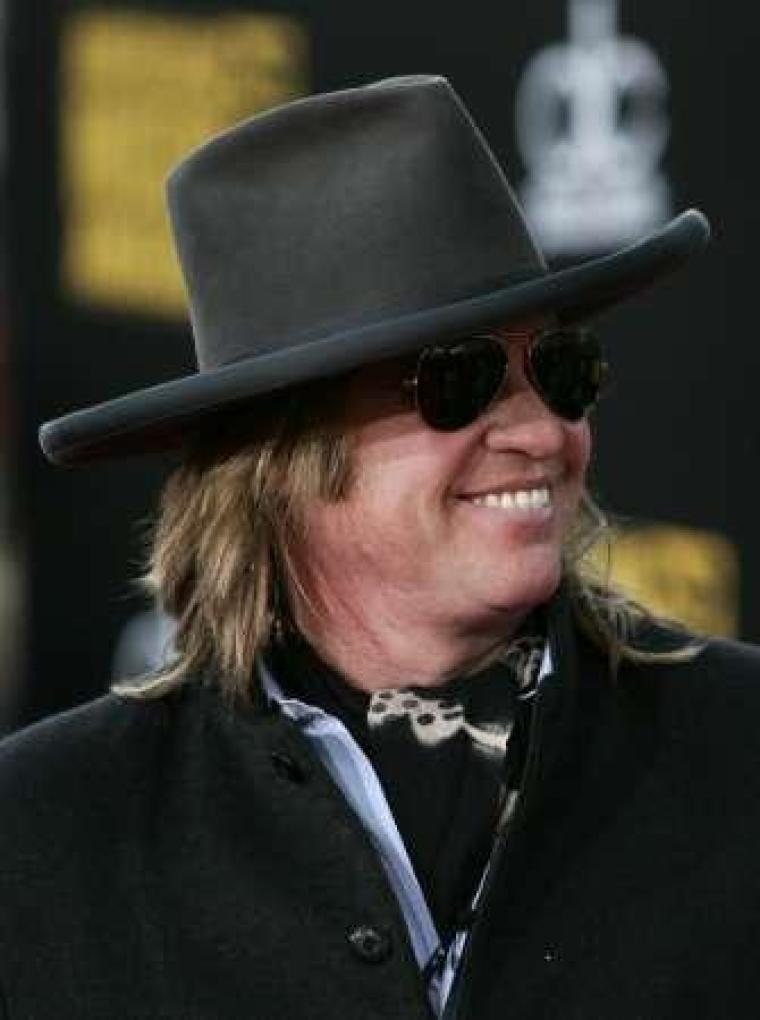 Actor Val Kilmer's faith is reportedly getting in the way of his seeking medical treatment.
Kilmer, a Christian Scientist, was taken to the hospital this past weekend after suffering a "complication" in his throat. The actor put to rest any ideas that he was suffering from a tumor, though, which had been published by TMZ.
"Thank you for all your sweet support," Kilmer posted to Facebook. "But I have not had a tumor, or tumor operations, or any operation. I had a complication where the best way to receive care was to stay under the watchful eye of the (UCLA) ICU. Friends have assisted who know my spiritual convictions and have been most sensitive and kind for the extra effort in making sure there's minimum gossip and silly talk. I am praying for a speedy return to the boards as they say. God bless you all and please don't worry. Love and deep affection, Val."
Kilmer's Christian Science beliefs go back many years, and he even visited Washington, D.C., to speak about religious exemptions to President Barack Obama's healthcare plans. Christian Scientists do not believe in medical interventions for conditions and choose to rely on their faith instead. A portion of their website specifically tells the stories of believers whose ailments have been healed by God.
The religion founded by Mary Baker Eddy has been popular for over 130 years and is founded on the basis of science, with "Jesus Christ himself being the chief corner stone" (Ephesians 2:20). There are churches across the globe and adhered to the practice of commemorating the Word and Works "of our Master, which should reinstate primitive Christianity and its lost element of healing."
Kilmer is currently preparing to direct and star in a movie about Mark Twain and the church's founder, Mary Baker Eddy. The public noticed that he had lost a great deal of weight, which he attributed to playing the role of Mark Twain, not any medical issue. The upcoming movie is simply entitled, "Mark Twain and Mary Baker Eddy."