Valentine's Day: God's Love for the Brokenhearted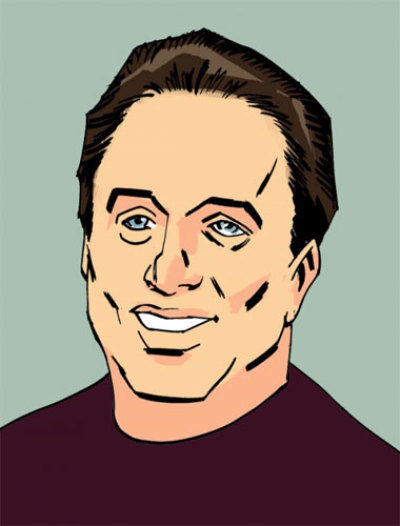 Valentine's Day has long been a popular romantic holiday when couples share tangible expressions of love with one another. But what about those who are not currently in a loving relationship?
For example, think about the couples today where one person wants out of the relationship, while the other is praying for a Valentine's Day miracle. Broken hearts often long for the love to be rekindled and the relationship to be restored.
Now think about God. You either know God on a personal level, or you don't. If not, then you have an opportunity right now to consider whether or not you want God to love you.
It's easy for a Christian to say, "God so loved the world that He gave His only Son." (John 3:16) After all, believers are in a loving relationship with God. We have come to know that God not only loves everyone in the world, but He also loves His children personally.
For an unbeliever, however, it all seems so distant. Spiritual matters may not even register on an intellectual level, let alone a personal level. It is similar to a single person who envisions getting married one day, but who is still waiting to meet "the right one." While some people anticipate falling in love, others are already in such a relationship.
The apostle Paul wrote these words to believers who were already enjoying a relationship with God: "I pray that out of His glorious riches He may strengthen you with power through His Spirit in your inner being, so that Christ may dwell in your hearts through faith. And I pray that you, being rooted and established in love, may have power, together with all the saints, to grasp how wide and long and high and deep is the love of Christ, and to know this love that surpasses knowledge — that you may be filled to the measure of all the fullness of God." (Ephesians 3:16-19)
The only way to receive God's power "in your inner being" is to receive Christ as your Savior, and then to walk closely with the One who gave His life on the cross for your sins. Christ desires to "dwell in your heart through faith." This is what it means to know God, and to then become "rooted and established in love." One of the many miracles of Christian faith is that it produces "this love that surpasses knowledge."
It's one thing to have a sense that "true love" is out there. It's another thing to actually be in a loving relationship with someone. You may know that "God is love" (1 John 4:16) on a theoretical level, but you can also come to know God's love on a personal level.
Would you like to receive Christ's love into your heart? In other words, do you want God to love you?
While it's true that God already loves you even if you don't yet know Him, this love needs to become personal. It's all about a relationship. Without it, love remains nothing more than a concept to consider. But once love becomes personal, it changes your life.
If you have not yet received Christ as your Savior, (John 1:12) there is still time to do something about it. Just as many marriages have rebounded from a period of major turbulence, so also many people have gone from unbelief to belief; from restlessness to peace; from an angry heart to a loving heart. And it was the love of God that made the difference.
What do you hope to get out of life? And what would you like to see develop between yourself and God? Today is the day to do something about it, as you set aside your doubts about God and step out in faith. Receive Jesus as the Lord of your life and the Savior of your soul. In other words, tell God you are ready to accept His love and to begin loving Him after all He has done for you.
When it comes to Christianity, "we love because He first loved us." (1 John 4:19)
The grace of God enables believers to experience Christ's love on a personal level. God's love truly is the ultimate Valentine's Day miracle. The Savior's sacrifice for you on the cross is the greatest demonstration of love ever given. (Romans 5:8)
"This is love: not that we loved God, but that He loved us and sent His Son as an atoning sacrifice for our sins." (1 John 4:10)
Whether you realize it yet or not, you were created to enjoy an eternal relationship with God. And just like earthly relationships, anyone who desires to experience God's love on a personal level should remember this essential fact: It takes two to tango.
Dan Delzell is the pastor of Wellspring Church in Papillion, Neb. He is a regular contributor to The Christian Post.