Valentine's Day Guide to Most Admirable Christian Bachelors
Featuring: Tim Tebow, Jeremy Lin, Jefferson Bethke and Kevin Durant
While Valentine's Day is the national day of love for everyone, some Christian women find themselves still searching for the ideal "Mr. Right" on Feb. 14. But fret not, ladies! The Christian Post has compiled a list of the most eligible, and admirable, Christian bachelors.
Although you may not exactly walk down the aisle with Tim Tebow or Jeremy Lin (anything's possible though, right?), take note of some of these bachelors' most promising qualities, and then search for the same features in the man you plan on dating.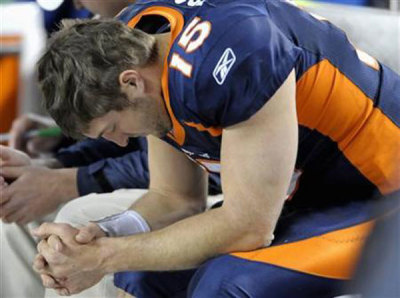 Tim Tebow (of course):
Born: Aug. 14, 1987
Profession: Quarterback for the Denver Broncos
Arguably the most popular Christian athlete of 2012, Tebow has never been shy about publically expressing his faith. When he played for the Florida Gators, Tebow rocked the Bible verse John 3:16 on his eye black. While playing for the Denver Broncos, he coined the move "Tebowing," which includes falling to one knee in the middle of the field and praying.
What makes him great:
He does charity work: Tebow founded the Tim Tebow Foundation, which seeks to use faith and love to help disadvantaged children around the world. The foundation is sponsoring the building of the Tebow CURE Hospital, located in the Philippines.
He loves kids: On Feb. 13, Tebow visited with 100 kids at the Challengers Boys & Girls Club in south Los Angeles to talk about the importance of reading.
He puts his faith first: According to his father's website, the Bob Tebow Evangelistic Association, Tim Tebow's priorities are faith, family, academics, then football.
He's saving himself for Mrs. Right: Tim Tebow has publically announced that he is a virgin. When an AOL Fanhouse reporter asked Tebow if he was a virgin at a press conference in July 2009, Tebow replied, "Yes, I am."
He loves his mom: Affectionately deemed "Timmy" by his mother, Pamela, the star quarterback appeared in a 2010 Focus on the Family pro-life commercial for the Super Bowl alongside his mother.
Deal breaker: you may have to compete with pop singer Katy Perry, who dedicated her pre-party 2012 Super Bowl performance to Tebow.
Jefferson Bethke:
Born: June 12, 1989
Profession: Spoken Word Poet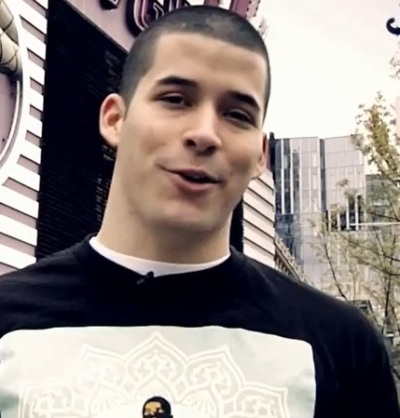 Who needs cheesy poetry on Valentine's Day when you can have awesome poetry every day by dating a poet, like Jefferson Bethke, whose YouTube videos of his spoken word poetry have garnered millions of hits? If you aren't convinced by his great smile alone, there are several other reasons why Jefferson Bethke, 22, is the ideal Christian bachelor.
What makes him great:
He's a gentleman: In his spoken word poem "Sex, Marriage and Fairytales," Bethke urges all married men to "grow up, put down the controller. How about you lead her with grace instead of trying to control her."
He's confident: Of course you have to be confident when presenting your poetry live, but Bethke does it like no other. He makes constant eye contact with the camera, and his words are clear and loud.
He knows he's not perfect: As previously reported by CP, Michigan pastor Kevin DeYoung constructively criticized Bethke's spoken word poem "Why I Hate Religion But Love Jesus," noting that Bethke misused the word "religion." Bethke gracefully accepted the criticism, thanking the senior pastor for his "fatherly-like grace."
He's a role model for the younger generation: On his official website, Bethke says his goal is to show the future generation that God is holy and supreme.
He does charity work: According to his official website, Bethke works for Jubilee Reach, a nonprofit that seeks to bridge the community and the church.
Deal breaker: Bethke is apparently in a very happy, committed relationship with his girlfriend.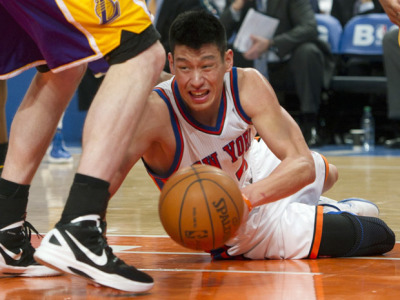 Jeremy Lin:
Born: Aug. 23, 1988
Profession: Guard for New York Knicks
 Lim has been deemed by many to have the "ultimate underdog story." The Knicks' newest guard received no scholarship offers out of high school, and was undrafted when he graduated from Harvard University. As of Feb. 14 2012, Lin has scored an average of 22.7 points every game this month, all wins for the New York Knicks.
What makes him great:
Bronze and brains: Lin graduated from Harvard University with a degree in economics.
City love: Lin is currently the face of New York City's sports mania, with media outlets calling the excitement he has been causing "Linsanity." And if New York City approves of him, he must be good.
He puts his trust in God: "It was really tough for me at the time but I just tried to hold on to a lot of the stuff in the Bible that God gives to trust, have joy in the sufferings, and trust in his perfect plan. That's what I tried my best to do and I'm thankful the way things turned out," Lin told 95.7 The Game in San Francisco.
He's humble: "I just want to make sure I do what I can to help the team win every time I step out on the floor. I'm not really too worried about proving anything to anybody right now," Lin said in an ESPN report.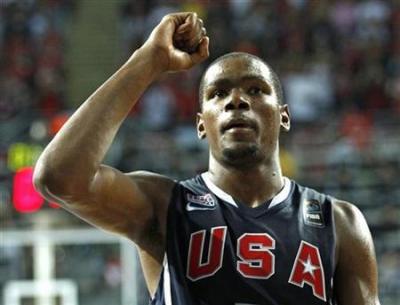 Kevin Durant:
Born: Sept. 29, 1988
Profession: Forward for the Oklahoma City Thunder
Durant's soft-spoken demeanor and focus on the court are only some of the qualities that make him an eligible bachelor. The four year pro-player offers a refreshing breath of wholesome air to the NBA league.
What makes him great:
Charity work: Durant is the official spokesperson for the Washington, D.C. branch of P'Tones Records, a nonprofit, high school music program. The program will help build a music studio for high school students in the Washington, D.C. area.
He's a team player: Durant recently tweeted happiness for fellow NBA player Jeremy Lin's success, saying "Glad he killin it."
Southern Charm: Durant attended the University of Texas at Austin.
He's humble: The Gazette of Colorado Springs described Durant as being "allergic to bragging."
He's a man of mystery: Generally soft-spoken, Durant keeps his private life separate from his professional life.
Reads the Bible before games: Durant told The Gazette of Colorado Springs that reading the Bible before games, "Lifts me up. Encourages me."
He's an animal lover: Durant is the proud owner of a rather large canine, as seen in photos posted on his Twitter account.