Vatican Oversees First Criminal Trial of Defrocked Archbishop Accused of Sexual Abuse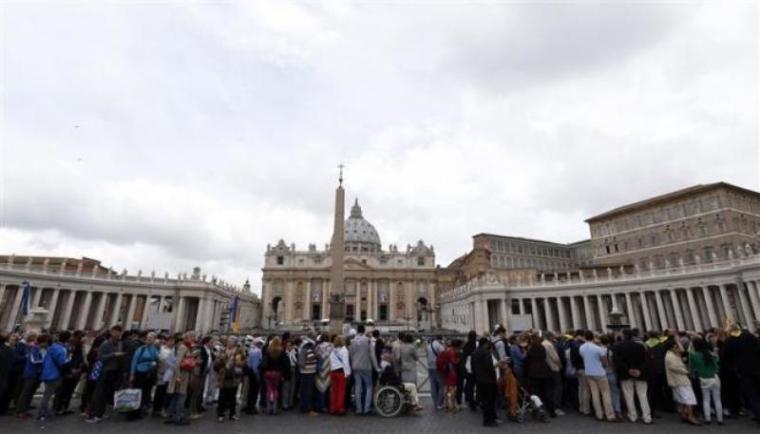 The center of the Roman Catholic Church has put a defrocked archbishop under house arrest, pending his criminal trial over accusations of sexual abuse.
Vatican City officials placed 66-year-old Jozef Wesolowski, former ambassador of the Holy See and archbishop, under house arrest due to the city-state lacking a proper jailhouse.
"It is the first time the Vatican will hold a criminal trial on charges of child sexual abuse, and it comes as Pope Francis has been trying to set a new tone of rigorous attention in the long-running abuse scandal," reported the New York Times.
A native of Poland, Wesolowski was charged with sexual abuse while being assigned to the Dominican Republic. The defrocked archbishop allegedly paid boys in the Caribbean nation for sexual acts, reported the New York Times.
The United Kingdom publication the Daily Mail reported that the Dominican Republic had attempted to press charges, but that diplomatic immunity interfered.
"Dominican authorities opened an investigation, but declined initially to press charges since the Vatican had said Wesolowski enjoyed diplomatic immunity. Polish prosecutors opened an investigation as well," noted the Daily Mail.
"A Santo Domingo court, though, took the first steps toward possibly charging him last month after the Vatican said he had lost his immunity when he was defrocked and could be prosecuted elsewhere."
The case is expected to be closely watched, especially by those who have followed the years-long scandal surrounding the Catholic Church's handling of priests accused of sexual abuse.
Some have already expressed critical views on the Church's handling of the Wesolowski case, with at least one watchdog group expressing doubts.
David Clohessy, director of The Surivors Network for Those Abused by Priests, said in a recent statement that he and his organization are "skeptical."
"Vatican officials in Rome claim they have put an accused child-molesting ex-archbishop on house arrest. We're skeptical," said Clohessy.
"We are grateful that this action has finally been taken, feel it should have happened months ago, and believe it's better if secular authorities are able to jail and prosecute Wesolowski," he added.
At present, the Vatican has not set a trial date for the Wesolowski case.