Vatican Staff Among Ashley Madison Hack Email Addresses Exposed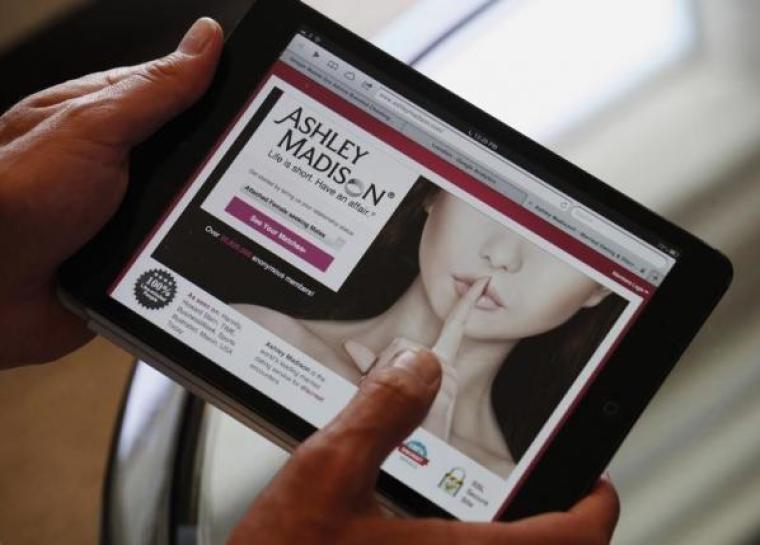 Email addresses linked to the Vatican are among the leaked dating profiles of the millions who registered on the Ashley Madison website for adulterous relationships, according to reports.
The data released by hackers earlier this week carries a detailed list of the site's customers, which include at least two dozen email addresses of staff of the Catholic Church in Rome, according to Catholic Herald.
The website, which promotes extra-marital affairs while promising total anonymity, uses the tagline, "Life is short. Have an affair." It allows anyone to sign up without any email verification, and therefore the email addresses of the Vatican staff cannot be seen as evidence of their registration.
The data, provided online by a group of hackers called "Impact Team," shows that Washington, D.C., has the highest rate of membership for the dating site, but at least 1.2 million of its members are in Britain.
Those who have accounts with the site include staff of the U.S. government, British civil servants, staff at some of the world's biggest banks and even workers of the United Nations, according to the U.K.'s Evening Standard newspaper.
Journalist Brian Krebs wrote on his blog that the leaked data is reliable. "I'm sure there are millions of AshleyMadison users who wish it weren't so, but there is every indication this dump is the real deal."
Avid Life Media, which runs Ashley Madison, says it is investigating into the data.
Raja Bhatia, Ashley Madison's founding chief technology officer, claimed while speaking to Krebs that the data is not legitimate.
"On a daily basis, we're seeing 30 to 80 different claimed dumps come online, and most of these dumps are entirely fake and being used by other organizations to capture the attention that's been built up through this release," Bhatia was quoted as saying. "In total we've looked at over 100GB of data that's been put out there. For example, I just now got a text message from our analysis team in Israel saying that the last dump they saw was 15 gigabytes. We're still going through that, but for the most part it looks illegitimate and many of the files aren't even readable."
ALM issued a statement, saying, "We will continue to put forth substantial efforts into removing any information unlawfully released to the public, as well as continuing to operate our business."
The statement added: "This event is not an act of hacktivism, it is an act of criminality. It is an illegal action against the individual members of AshleyMadison.com, as well as any freethinking people who choose to engage in fully lawful online activities.
"Avid Life Media has failed to take down Ashley Madison and Established Men. We have explained the fraud, deceit, and stupidity of ALM and their members. Now everyone gets to see their data," Impact Team said in a message it posted online along with the data. "Find someone you know in here? Keep in mind the site is a scam with thousands of fake female profiles. See ashley madison fake profile lawsuit; 90-95% of actual users are male. Chances are your man signed up on the world's biggest affair site, but never had one. He just tried to. If that distinction matters. Find yourself in here? It was ALM that failed you and lied to you. Prosecute them and claim damages. Then move on with your life. Learn your lesson and make amends. Embarrassing now, but you'll get over it."