Franklin Graham Tells Worried Spouse-Cheating Members of Ashley Madison: 'God Already Knows What You've Done'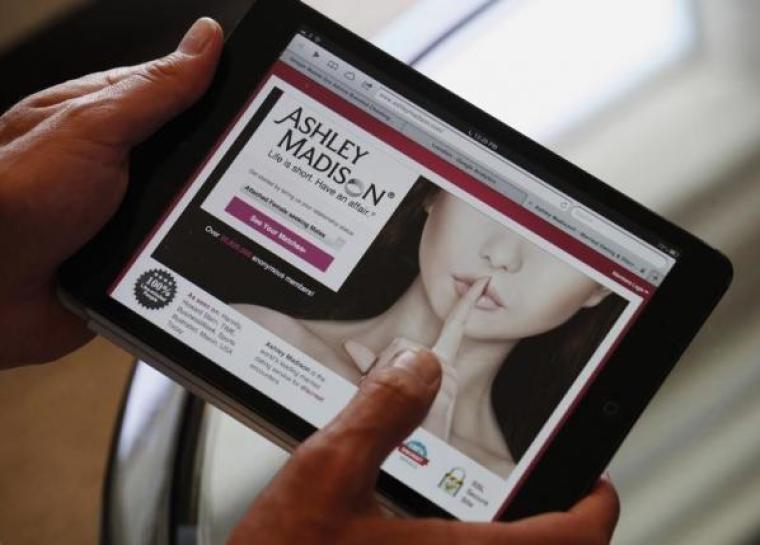 The Rev. Franklin Graham has told the 37 million members of Ashley Madison, the dating website set up for married people to cheat on their spouses, that regardless of whether their info is exposed in a major hacking attack, God already knows what they have been up to.
"I have news for all those worried cheaters out there wringing their hands — God already knew! His holy Word says, 'Nothing in all creation is hidden from God's sight. Everything is uncovered and laid bare before the eyes of Him to whom we must give account' (Hebrews 4:13). Times may have changed, but God's laws and standards never change — all sin has a price," Graham said in a message on Facebook on Wednesday.
Forbes reported over the weekend that the 37 million customers of Ashley Madison are greatly concerned over a major hacking attack, in which anonymous hackers are threatening to leak their data and expose them online.
The hackers, calling themselves The Impact Team, accused Ashley Madison of falsely advertising a service that allows members to delete their information for $19, and pointed out that customers' names and addresses were still stored on ALM's servers.
"Full Delete netted ALM $1.7 million in revenue in 2014. It's also a complete lie," The Impact Team said.
"Users almost always pay with credit card; their purchase details are not removed as promised, and include real name and address, which is of course the most important information the users want removed," the hackers added.
"We've got the complete set of profiles in our DB dumps, and we'll release them soon if Ashley Madison stays online. And with over 37 million members, mostly from the U.S. and Canada, a significant percentage of the population is about to have a very bad day, including many rich and powerful people."
Since that statement, a spokesperson for the website has said that the user data deletion service works, and will now be offered for free to all users.
ASM was launched in 2001, and has grown to become one of the most popular adult-themed social networking sites on the Internet.
Avid Life Media, the Toronto-based company that owns the service, has said that close to 20 percent of the entire population of the Canadian capital Ottawa are members of the website. ASM claims 189,810 users are registered from Ottawa alone, out of a 883,000 total population.
In his post on Wednesday, Graham added: "Isn't it a shame that immorality is such big business?"