Vermont permits woman from another state to end her life via assisted suicide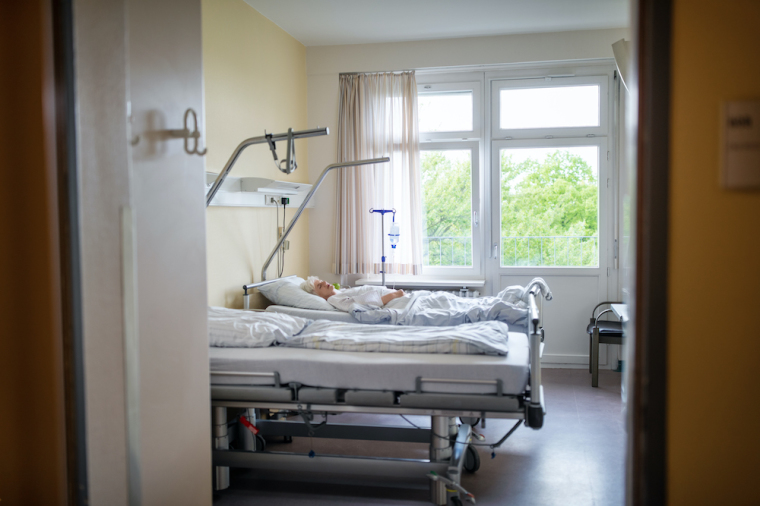 An elderly woman dying from cancer can die by assisted suicide in Vermont even though she doesn't live in the state, according to a settlement agreement for a federal lawsuit challenging the residency requirement in the state's medical-aid-in-dying law. 
Lynda Bluestein, a 75-year-old woman from Bridgeport, Connecticut, was diagnosed with Stage 3 fallopian tube cancer in March 2021. Depending on the effectiveness of chemotherapy treatments, the prognosis is that Bluestein has anywhere from six months to three years to live. 
While the retired public health professional does not wish to die, she wants to know if she can seek physician-assisted suicide in Vermont, which Connecticut does not allow. 
Under Vermont's Patient Choices and Control at the End of Life Act, patients can receive lethal medication to end their lives if they have an illness that is likely to kill them within six months. Other parts of the law mandate that the patient must provide an oral and written request and obtain a second opinion from another physician. The law also requires patients to be a resident of Vermont. 
Bluestein and Dr. Diana Barnard, a Vermont physician, reached a settlement with state officials in a federal lawsuit that asserted that the residency requirement violated the U.S. Constitution's guarantee of equal treatment. 
The suit was filed in the U.S. District Court in Burlington in August 2022, with Vermont Gov. Phillip Brian Scott, Attorney General Susanne Young, Vermont Commissioner of Health Mark Levine, and Executive Director of Vermont Board of Medical Practice David K. Herlihy listed as defendants. 
The lawsuit was filed on the plaintiffs' behalf by Compassion & Choices, a group that "expands options and empowers everyone to chart their end-of-life journey." The organization announced the settlement in a Tuesday statement. 
"I was so relieved to hear of the settlement of my case that will allow me to decide when cancer has taken all from me that I can bear," Bluestein said. "The importance of the peace of mind knowing that I will now face fewer obstacles in accessing the autonomy, control, and choice in this private, sacred, and very personal decision, about the end of my life is enormous."
The lawsuit noted that the death of Bluestein's mother from cancer in 1979 had a "profound effect" on Bluestein, who claims her mother died in "agonizing and needless pain."
She also later witnessed her father die from end-stage chronic obstructive pulmonary disease and a friend suffering from lung cancer seeking doctor-assisted suicide "struggle" with the residency requirement. 
Due to these experiences, Bluestein wants to have the option to end her life and "secure a peaceful death" if her "suffering has become too unbearable," according to the lawsuit.
According to the settlement, Bluestein may utilize Vermont's law to end her life as long as she meets the other requirements, with the defendants agreeing not to enforce the residency aspect of the law. 
"If Ms. Bluestein seeks to invoke the Act, she will comply with all requirements of the Act, and fill and use any prescriptions she may receive, in Addison County Vermont," the settlement reads. 
The agreement also stated that the "the Vermont Department of Health will support repealing the residency requirement contained in the Act if a bill to repeal the residency requirement is proposed." 
A bill to repeal the residency requirement in Vermont's Patient Choices and Control at the End of Life Act, H.190, passed the state House of Representatives on Feb. 17. 
In a Thursday interview with The Christian Post, Mary Hahn Beerworth, executive director of the Vermont Right to Life Committee, expressed concern that the legislation would turn the state into a destination for people looking to end their lives. She believes people with illnesses are not "dying in pain," highlighting palliative care as an option for people like Bluestein who are facing serious or terminal illnesses. 
The pro-life advocate provided a copy of her testimony before the House, which outlines her concerns about the bill. Beerworth questioned whether the state would be held liable if the drugs used to end a patient's life were to fail. 
"To be clear, Vermont Right to Life opposed the underlying concept behind assisted suicide and opposes the move to remove the residency requirement as there are still no safeguards that protect vulnerable patients from coercion," Beerworth testified. 
As CP reported last May, Vermont Gov. Phil Scott signed S.74 into law, allowing physicians to prescribe patients lethal drugs via remote consultation. The bill also removed the 48-hour waiting period between when the physician writes the prescription and the patient uses it.
The previous law required patients to make two in-person visit requests 15 days apart to a prescribing physician. They also had to visit another consulting physician to make a written request, and then they had to wait 48 hours after receiving a prescription for lethal drugs before they could use it.