Veto of Religious Freedom Bill 'Craven,' 'Cowardly,' Anti-Christian; Critics Slam Georgia Gov.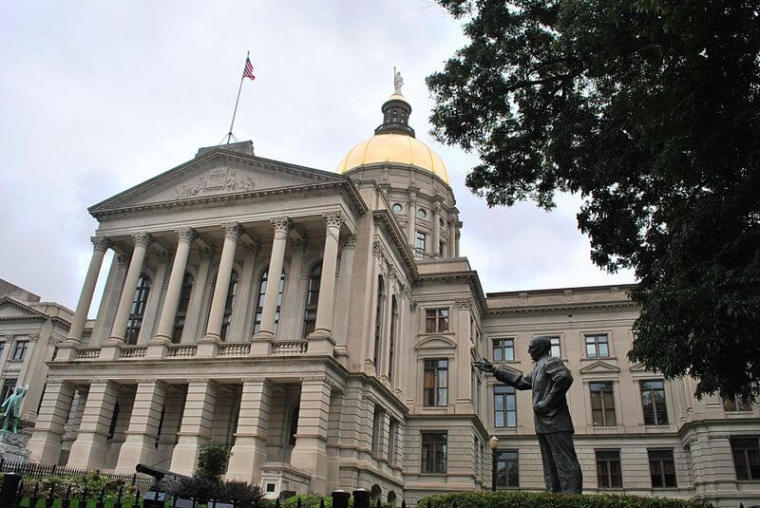 Georgia Governor Nathan Deal's decision to veto a religious freedom bill was a "craven capitulation," "cowardly" and discriminatory toward Christians, according to social conservatives.
The Republican Governor announced at a press conference on Monday that he planned to veto House Bill 757 after many companies and celebrities claimed the bill was anti-LGBT.
David French, an attorney and columnist, wrote in an opinion piece published by the National Review that Governor Deal's veto was a "craven capitulation" on religious liberty.
"[HB 757] wouldn't block a single gay marriage. It wouldn't deny a single gay person access to the marketplace. Instead, it would merely offer a bare minimum of legal protections to Georgia citizens who are already confronting anti-Christian bigotry and discrimination," wrote French.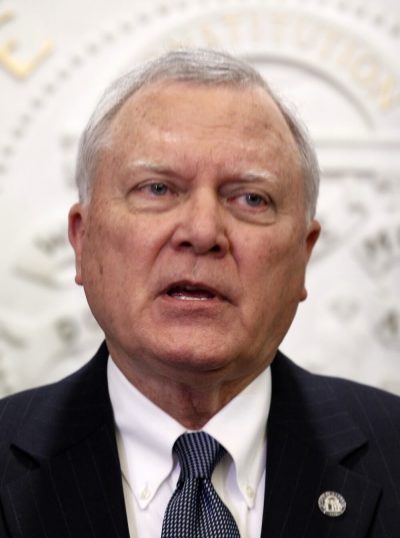 "That small amount of protection was too much not only for Apple, Disney, Salesforce.com, and a host of multinational corporations who are quite comfortable doing business in places like the People's Republic of China and Saudi Arabia."
Family Research Council President Tony Perkins also denounced Deal's veto, remarking that the "Devil has gone down to Georgia again, but this time it was in the form of big business and cowardly politicians."
"It's disappointing that only one day after Easter Sunday, Governor Deal announces the veto of a modest bill that would provide protections for churches threatened by government discrimination in the wake of the Supreme Court's redefinition of marriage," stated Perkins.
"No person or nonprofit should lose tax exempt status, face fines, lose a professional license or be punished by the government simply for believing what President Obama believed just a few years ago, that marriage is the union of a man and a woman."
Dr. Richard Land, president of Southern Evangelical Seminary and executive editor of The Christian Post, said in a statement that Deal "chose finances over freedom, pressure over protection, and intimidation over integrity."
"To him, it was more important perhaps to host a Super Bowl down the road than to give the faithful, who voted for him and trusted him, the freedom to live by their sincerely held religious beliefs," stated Dr. Land.
Land also accused Deal of discrimnation against Christians in vetoing the bill.
"Whether or not Gov. Deal realizes it, religious liberties are being stripped away from people of all faiths every day," he said. "A religious liberties bill is not intended to discriminate, but instead to protect. Discrimination goes both ways. But choosing not to protect the faithful and their beliefs — a freedom that the U.S. Constitution affords us — discriminates against those who live their lives based on the tenants of the Bible or other guiding principles.
In his statements on Monday, Governor Deal argued that HB 757 was unnecessary given that incidents of intolerance towards businesspeople opposed to gay marriage took place in other states that had laws which Georgia lacked.
"One example that is used is the photographer in New Mexico who refused to photograph a same-sex marriage … That state has a Religious Freedom Restoration Act, but it was not applicable. It was the New Mexico Human Rights Act that determined the results in that case. Georgia does not have a Human Rights Act," argued Deal.
"The second case that is cited is that of the bakery in Colorado that refused to bake a wedding cake for a same-sex couple. There the court ruling was based on Colorado's Public Accommodation Act which prohibited discrimination based on sexual orientation … Georgia does not have a Public Accommodation Act."
In response to the Deal veto, Georgia Senator Michael Crane has called upon the legislature to hold a special session to override the veto.
"Lawmakers adjourned for the year Thursday. There are ways, however, they could return to Atlanta before January. The governor can order them back — which is unlikely," reported the Atlanta Journal-Constitution.
"Barring that, the state Constitution says legislators can decide to return on their own. Three-fifths of the members of both the House and Senate have to "certify to the governor in writing … that in their opinion an emergency exists in the affairs of the state."