Victimized Christians Take Revenge in Central African Republic; Man Eats Muslim After Christian Mob Attack
Warning: This story contains graphic content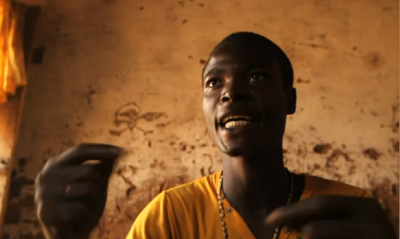 Ouandja Magloire had watched as Muslims killed his pregnant wife, his sister-in-law and cut her baby in half in the Central African Republic. The incident left him with searing anger and he swore he would get his revenge.
About two weeks ago, Magloire, according to the BBC, was in Bangui, the CAR's capital, when he took revenge during a "Christian" gang attack on a Muslim man.
Magloire first stabbed his victim, doused him with gasoline and set him on fire. But the Muslim's punishment didn't end there as Magloire's anger drove him to do the unthinkable.
Video footage of the incident shows him eating the man's leg after the attack while Christians who had suffered mercilessly at the hands of Muslims simply stood by, watched the scene unfold and did nothing to help.
In a recent report, the BBC called the graphic scene plucked from the ongoing violence between Christians and Muslims in Bangui, Central African Republic, as "a new extreme."
Since rebels in that country installed Bangui's first Muslim leader in March 2013, sectarian violence has been increasing. After intense regional pressure, however, President Michel Djotodia stepped down as the leader of the country of 4.6 million people.
Horrified witness Ghislein Nzoto told the BBC that the cannibalism incident was set in motion when the gang of men dragged the Muslim man from a bus.
"People started attacking him, kicking him. They smashed a rock against his head. They kept going even after he was dead," said Nzoto.
"They set the body on fire. There were about 20 youths. They cut a whole leg off. Then one of them started to eat it. He bit into it four times and swallowed. It was raw, not burned," he added. "This was right in front of the Burundian peacekeepers. One of the soldiers vomited. Then he chased people away with his gun."
Magloire explained that since the incident people now call him "Mad Dog." He first saw the Muslim man sitting in the bus and thought he looked Muslim and decided to follow the bus. As he followed the bus more people joined him and soon he was at the head of a mob.
"We followed him," said Magloire. "If he reached the intersection, the Burundians would protect him. So we told the minibus driver to stop. The driver said: 'You're right. He is a Muslim.'"
And so they dragged the man off the bus and the attack began.
"I kicked his legs out from under him. He fell down. I stabbed his eyes," said Magloire.
"Muslim! Muslim! Muslim! I stabbed him in the head. I poured petrol on him. I burned him. Then I ate his leg, the whole thing right down to the white bone. That's why people call me Mad Dog."
When asked why he did it, his response was: "Because I am angry."