Vietnam Punishes Tortured Pastor After He Revealed Human Rights Abuses to US Officials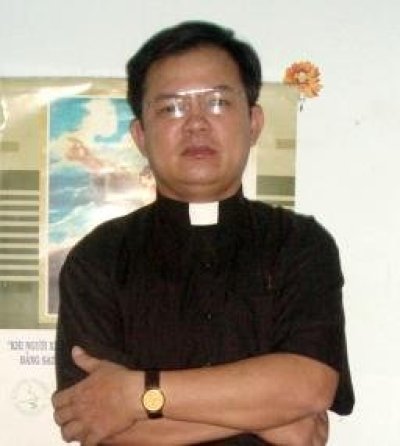 The wife of a pastor imprisoned in Vietnam says government officials have locked her husband away in a cramped space in retaliation for informing U.S. officials during a visit in May about the brutality that he has faced as a prisoner of conscience.
Pastor Nguyen Cong Chinh, an outspoken evangelical pastor and pro-democracy activist, was arrested in 2011 and charged with undermining national security. Chinh, who is the founder of the Vietnamese People's Evangelical Fellowship and has spoken out against a preaching ban in the Central Highlands, was sentenced to 11 years of imprisonment.
Chinh's wife, Tran Thi Hong, told the Asia-based Catholic news outlet ucanews.com that her husband met with officials from the U.S. Consulate in Ho Chi Minh City on May 25 and detailed how he has been physically and mentally tortured inside the three prisons he has been held in over the last six years.
"Chinh said on the previous day, prison officials informed him about the meeting and asked him not to tell the visitors anything that would make them look bad," Hong said, explaining that she met with her husband last Wednesday.
However, Chinh did not obey that order.
"He told the delegation his experiences of torture, threats and mistreatment that he has endured over six years," Hong said.
According to Hong, her husband told the U.S. officials that prison guards put shards of glass in his food, beat him, put him in stocks, locked him in solitary confinement and subjected him to other forms of corporal punishment.
Because Chinh did not give into his captors' demands to keep quiet about the abuses he suffered, Hong said her husband was punished.
Hong explained that immediately after the U.S. delegation left the prison, Chinh was locked away in a cramped space and was kept isolated from the rest of the prison population as punishment.
"I am very concerned about his poor health in solitary confinement because he is suffering severe sinusitis and high blood pressure," Hong said.
Hong had also suffered consequence after she met with former U.S. Ambassador at-Large for International Religious Freedom David Saperstein last year.
According to the U.S. Commission on International Religious Freedom, Hong was beaten by government officials and suffered injuries to her knee, leg, hand and foot because of her meeting with Saperstein.
Additionally, she was subjected to a three-day interrogation in which she was pressured to sign a document alleging that her meeting with Saperstein was illegal and that she was a member of an illegal church group. USCIRF reports that after she refused to sign the document, she was tortured by female officers for at least four hours.
Earlier this month, it was reported that government officials falsely told Chinh that his wife, Hong, had been cheating on him with another man while he was in prison.
"I was shocked when my husband said on May 11 that public security officials from Hanoi came to the camp and told him that I had been unfaithful," Hong said in an earlier interview with ucanews.com. "The officials asked him 'don't you know anything about your wife?' and said 'she is committing adultery with a man.'"
Hong has asserted that the security officials are spreading lies.
"The communist government maliciously lied to separate our family and force my husband to accept his crimes as a condition for his freedom," Hong said.
According to Open Doors USA's 2017 World Watch List, Vietnam ranks as the 17th worst nation in the world when it comes to the persecution of Christians. According to the U.S.-based NGO BPSOS, there are at least 83 prisoners of religious freedom behind bars in Vietnam.