Vietnamese Gov't Falsely Told Imprisoned Pastor That His Wife Cheated on Him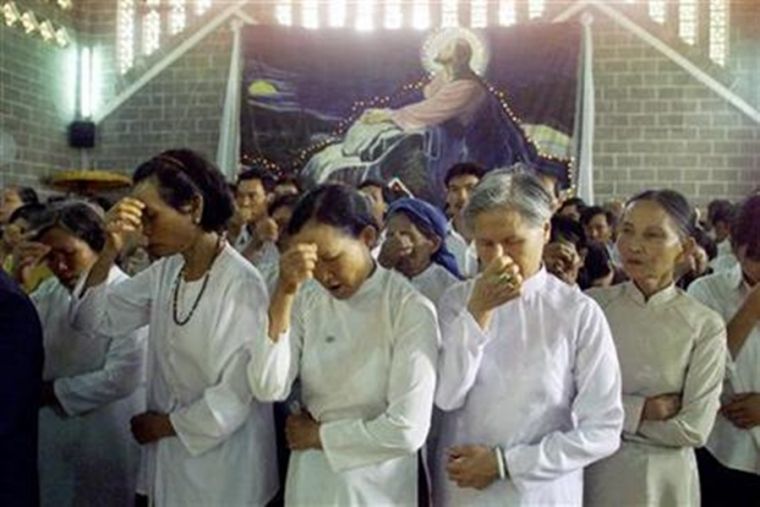 Government officials in Vietnam have been accused of lying to an imprisoned Christian pastor by telling him that his wife has been unfaithful with another man.
Pastor Nguyen Cong Chinh, who is an outspoken pastor and democracy activist, is a prisoner of conscience who is currently serving an 11-year sentence after he was arrested in 2011 and accused of colluding with a resistance group known as FULRO. He was charged with violating Article 87 of Vietnam's penal code.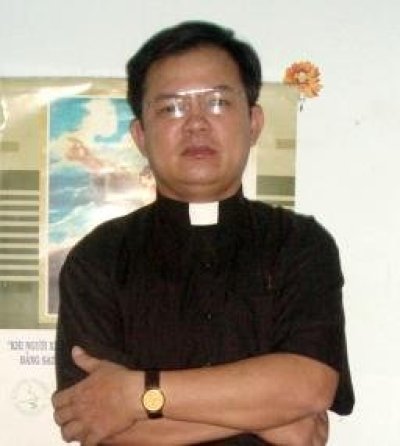 Chinh's wife, Tran Thi Hong, recently revealed in an interview with the Asia-based Catholic news outlet ucanews.com that she recently went to visit her husband at Xuan Loc Prison in Vietnam's Dong Nai province and was told that security officials told her husband that she has been engaging in an extramarital affair.
"I was shocked when my husband said on May 11 that public security officials from Hanoi came to the camp and told him that I had been unfaithful," Hong said. "The officials asked him 'don't you know anything about your wife?' and said 'she is committing adultery with a man.'"
Hong contended that what the security officials told her husband was nothing but lies.
"The communist government maliciously lied to separate our family and force my husband to accept his crimes as a condition for his freedom," Hong asserted.
Hong said that she also assured her husband that "we are God's children and we must trust each other."
"If you believe their vicious slander, you will fall into their trap," she recalled telling her husband. "Be brave. People are working hard for you to be freed soon."
Hong added that the lie is just one of the many ways her husband has been mistreated in prison over the last six years.
She and her kids were able to talk with Hong for about 45 minutes during their visit at the prison. In her interview with ucanews.com, she expressed concern with her husband's high blood pressure.
"I gave him food and medicine but the guards took his medicine and will only give it to him at irregular intervals," she said.
Hong also stated that her husband "did not commit any crime."
"He is a victim of religious persecution. As a pastor, he only fought for the free religious practice of Christians from ethnic minority groups in the central highlands," she explained.
In 2014, Chinh issued a written complaint detailing occasions in which he was beaten and abused by prison guards, according to the Campaign to Abolish Torture in Vietnam.
Chinh's abuse in prison has caused human rights activists, religious leaders and lawmakers from across the world to lobby the Vietnamese government for the pastor's release.
On May 15, Jackie Wolcott, a commissioner on the U.S. Commission for International Religious Freedom, issued an open letter to Chinh and Hong.
"Twelve years ago this month, the United States and Vietnam reached an agreement requiring the Vietnamese government to improve religious freedom conditions in your country. Sadly, and as you know all too well, this agreement largely has been followed by more restrictions, not more freedom," Wolcott wrote. "Tragically, Pastor Chinh, your detention for more than five years of your 11-year prison sentence is clearly and completely unjust. I understand that the Vietnamese authorities are denying you vitally needed medical treatment as you serve prison time for the alleged crime of 'undermining national solidarity.'"
Ucanews.com reports that Hong and representatives from various religious groups met last month with a four-member delegation from the U.S. State Department in Ho Chi Minh City, in which Hong presented her husband's case.
"Government authorities do not convict ethnic Christians of religious activities to avoid condemnation from the international groups so they use other charges against them," Hong explained.
Vietnam ranks as the 17th worst country in the world when it comes to the persecution of Christians, according to Open Doors USA's 2017 World Watch List.
"Christians in Vietnam are being subjected to increased persecution," an Open Doors fact sheet reads. "The Catholic Church is by far the largest Christian community in the country, but the government sees it as being tied to foreign powers, and as a remnant from French colonial days. On November 18, 2016, the communist government adopted a new Law on Belief and Religion, which limits freedom of religion considerably."