Village Church to End Multisite Megachurch Model, All Campus Will Be Autonomous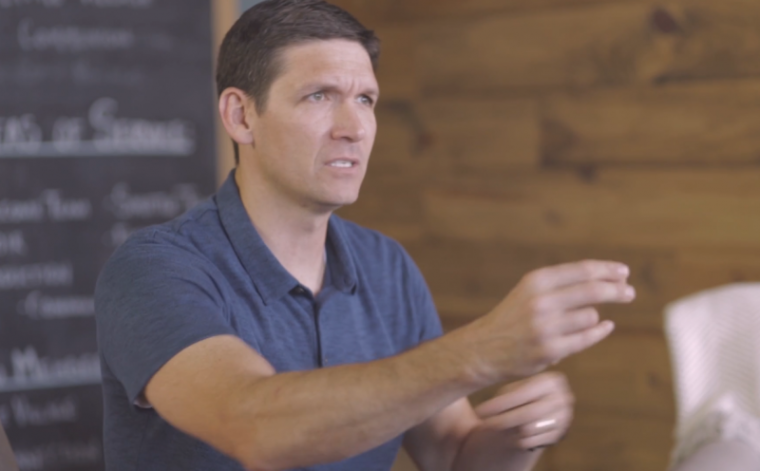 Following in the footsteps of the formerly multi-campus Redeemer Presbyterian Church in New York City, The Village Church in Texas, led by Pastor Matt Chandler, has announced the end of their multisite model in favor of making each campus an autonomous church by 2022.
"We believe, compelled by the Holy Spirit, that ... to multiply out to individual autonomous churches gives us the best possible ability and capacity to contextually reach the city of Dallas with the Gospel of Jesus Christ," Chandler, who also serves as the president of the Acts 29 church-planting network, explained in a video posted on the church's website.
"We're all a bit anxious right now ... because this thing really is beautiful, and God has done some stunning and spectacular things. We're just compelled that there are better days ahead," he said.
The church explained that they began planning to transition each church into an autonomous congregation a few years ago starting with the Denton campus. They weren't sure when to move ahead with the other campus so they prayed.
"There was not a specific timeline in place for the other campuses; instead, we would rely on the Holy Spirit and when it felt right to do so. We feel that the Lord has made the timing clear to us now and we plan to transition all the campuses within the next five years," the church explained.
"Establishing a timeline allows us to share it with the staff and the church at large so that we can all pray and plan together. We also believe that campus rolloffs will lead to better, more contextualized ministry for our campuses and our cities, and we want to get to that reality as soon as is sensible. It also gives an answer to succession, helping us to be proactive rather than reactive about it. And, of course, it is an outworking of our mission statement," the church continued.
The individual churches will also be forming a local church planting network in collaboration with Acts 29 to plant churches "locally and globally."
"There are 7 million people in the Metroplex alone, and our overarching goal is to reach every man, woman and child with the Gospel through church planting. This will include a strategic residency focusing on planting key leaders all throughout the city. Our hope is that this vision will give us the opportunity to multiply out, planting more churches and sending out more missionaries in DFW and beyond," the church added.
Beau Hughes, who leads the Denton campus, explained in the video that the transition has already resulted in increased unity in his congregation.
"In the last 10 years of being a pastor here, I've never seen anything that has more beautifully united us and formed us together as a congregation than the transition because it thrust upon us the responsibilities that come with being a church," Hughes said.
Redeemer church in New York City began the process of multiplying into three generative congregations around the city in 2011, according to the church's website.
"These congregations, each with its own lead pastor, will be unique in some ways, but Redeemer will remain one church body located east, west and south of Central Park. As three 'sister' congregations united by our preaching," it noted.
The congregations were expected to develop plans for serving their neighborhoods more distinctively and on a deeper, more transforming level.
"The hope is that the three congregations will eventually multiply further into 6 to 9 neighborhood based congregations within 5 to 10 years," the church noted.