Virginia Church Uses 'Fifty Shades of Grey' to Teach Message That Combats Divorce, Adultery and Pornography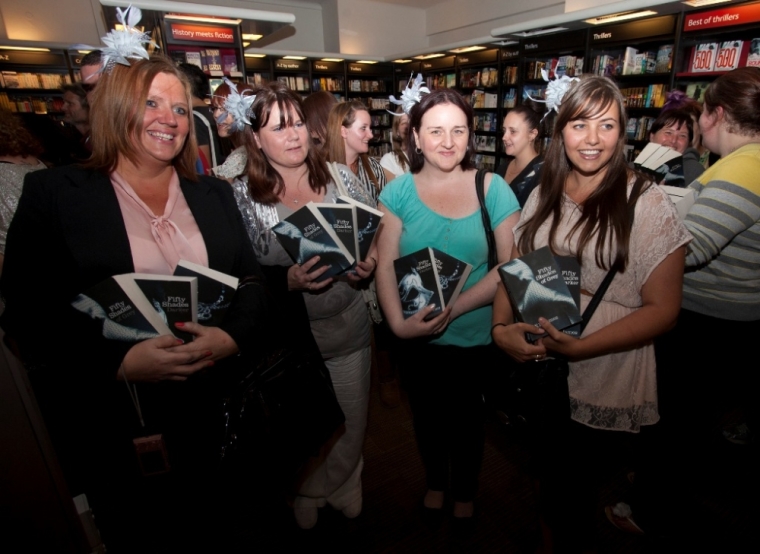 A Virginia church is using the buzz over the wildly popular Fifty Shades of Grey book and movie to create a message that combats some of the themes found in the film.
Richmond Community Church in Glen Allen will address topics of adultery, divorce, co-habitation, pornography and gay marriage with a new sermon series titled "5 Shades of Grey" which will start the Sunday after Valentine's Day.
"I want them to have a positive view of sexuality, but I want them to understand the dangers that are out there," pastor Rick McDaniel told CBS 6 News.
The film "Fifty Shades of Grey" releases in theaters on Friday and tells the story of a college student who engages in an unorthodox tryst with a wealthy businessman that includes bondage.
McDaniel believes the movie portrays a lot of human interaction that wouldn't be pleasing to the God of the Bible and hopes to piggy back off the film's popularity while teaching his congregants more acceptable ways to view sex and love.
"What they get involved in would not be the kinds of things that I believe would please God," McDaniel said about the relationship between the film's two main characters.
He's also alarmed by the high number presale ticket sales for "Fifty Shades of Grey" in the Southern Bible belt states.
"A lot of mothers and women are interested in it, erotica, whatever you want to call it, and that tells me there is something going on that needs to be addressed," he said.
McDaniel and his church are not the only Christians to voice concern about the overwhelming popularity of the film.
Dr. Juli Slattery, who's a clinical psychologist and co-author of a book that deals with some of the concepts presented to women in the film, titled Pulling Back the Shades: Erotica, Intimacy and the Longings of a Woman's Heart feels that the movie is working toward a movement to normalize porn for women.
"There are a lot of people who won't read, but will go see a movie," Slattery told The Christian Post in July. "The fact that this movie is so mainstream and that it's on 'Good Morning America' and all over social media means that [our culture] is normalizing pornography."
She agrees that "Fifty Shades of Grey" shows sinful behavior with the hopes of normalizing it in American culture. Her nonprofit, Authentic Intimacy, fights to convey healthy messages of love and intimacy to women.
"At Authentic Intimacy we constantly hear from Christian women that are defending 'Fifty Shades of Grey;' they don't see the problem with it," she said. "Having read the book, not just the sexual content that's included, but the fact that the F word is used over 100 times in each of three books, that there are spiritual themes that are very dark [in them]. When Christian women are engaging in them and not having the discernment that there's something wrong [with them] there's a huge negative effect."