Vision Forum's Doug Phillips: Extra-Marital Relationship Was 'Sufficiently Serious' to Resign, Confirms 'Inappropriate Physical Component'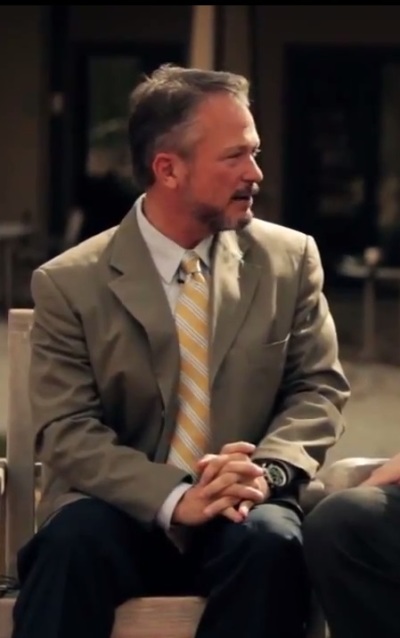 Former Vision Forum Ministries president Doug Phillips reiterated yesterday that his decision to resign from his leadership position was the proper outcome following his acknowledgement that he had "inappropriate relationship" with a woman who was not his wife.
"Some have suggested that my sin was not sufficiently serious to step down. Let me be clear: it absolutely does merit my resignation. My resignation is sincere and necessary given the weightiness of my sin," Phillips said in a statement on the Vision Forum Ministries website on Nov. 14.
Phillips also elaborated on the details of his relationship which he had previously only disclosed as "inappropriately romantic and affectionate" and asserted that he had not known the woman in a "Biblical sense."
"Some reading the words of my resignation have questioned if there was an inappropriate physical component with an unmarried woman. There was, and it was intermittent over a period of years," Phillips wrote.
On Nov. 11, the Vision Forum Ministries board shutdown the non-profit, two weeks after Phillips publicly announced his resignation. Phillips will stay in charge of Vision Forum Inc., the for-profit company that sells toys, games, books and DVDs promoting and espousing the organization's "Biblical patriarchy" views.
A Vision Forum spokesperson confirmed to The Christian Post earlier this week that Phillips and his wife Beall are not divorcing. The couple has eight children and have also been part of the Quiverfull Movement, a belief system that asks Christians to eschew birth control and encourages large families.
Phillips also added in his statement that many had reached out to his family since his announcement.
"I would like to express my gratitude for the great kindness so many have shown to my family in the wake of my stepping down as president of Vision Forum Ministries. My family has been greatly encouraged by many loving notes we have received," said Phillips.
Phillips expressed remorse for his actions and acknowledged that his "sin has resulted in great pain within the Body of Christ, some confusion, and has given the enemies of God reason to rejoice."
He added that while "the local church, not the Internet, is the proper forum for overseeing the details of a man's repentance," he was releasing the clarifying statement to "be clear for the sake of peace within the Body of Christ, that the tragic events we are experiencing, including the closing of Vision Forum Ministries are my fault, and that I am sincere that I should not be in leadership, but must spend this season of my life quietly walking a path of proven repentance."