Vulgar Tweets, Denied Service, Veiled Threats: 7 Recent Examples of Incivility in the Public Square
Red Hen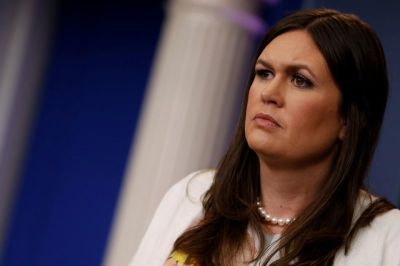 Last Friday, White House Press Secretary Sarah Huckabee Sanders and her family were denied service at a Virginia restaurant known as the Red Hen over ideological differences.
According to Sanders' father, former Arkansas Governor Mike Huckabee, the politically-driven harassment did not end with her being kicked out of the restaurant.
"In fact, a little known part of this story, is that after Sarah and her husband left and the family relocated to a restaurant across the street, the owner of the Red Hen then organized an effort to go and scream at them from the sidewalk at the other restaurant," said Huckabee to Fox Business.
"Finally, one of Sarah's in-laws, who happens to be very liberal, it's her brother-in-law, went out in the street and said, 'Look, Sarah's already left. She didn't stay for obvious reasons. She's had all she needs tonight. The rest of us are trying to have dinner. I'm a liberal. I'm not a Trump supporter. But you guys aren't helping our cause.'"