Warren now tied with Biden for lead in Democrat presidential race
Important first races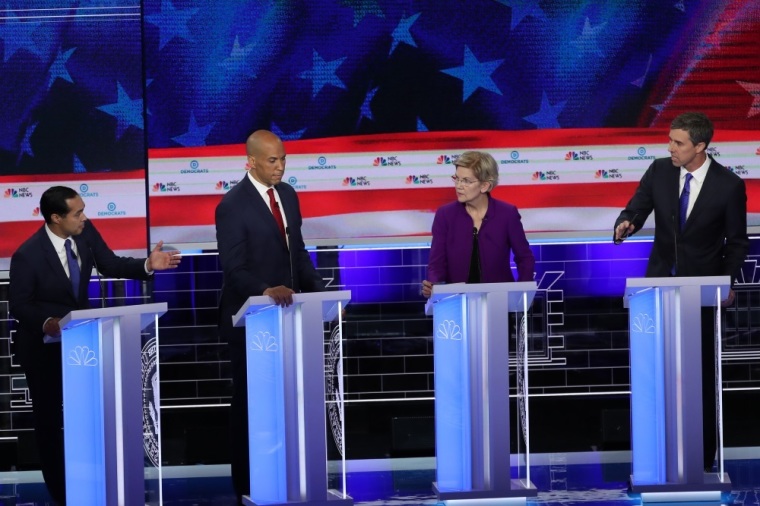 According to polling analyses by RealClearPolitics that was accessed Monday, Biden no longer leads in the polling for all three key opening races of 2020.
In Iowa, the first state caucus, Warren leads the candidates with 23 percent, followed by Biden at 20.3 percent, Sanders at 12 percent, Buttigieg at 11 percent, and Senator Harris at 5.3 percent.
Aside from passing longtime Iowa polling frontrunner Biden, Warren's increase in support is considerable compared to her standing in the summer, where at one point in July she was in third place at 13.3 percent.
In New Hampshire, which will hold the first official primary, Biden maintains a 23.2 percent lead. Warren is a close second at 21 percent. Behind Warren are Sanders with 17.2 percent, Buttigieg with 8.2 percent, and Harris at 5.4 percent.
Warren's support is nearly double what it was in July, when she had 11 percent support at one point. Around that same time, Biden had nearly 30 percent support in the state.
However, Biden still holds a strong lead in South Carolina, the first primary in the South, where polling as of Tuesday morning has him at 38.3 percent.
This is more than double the support of Warren at 15 percent. Behind Warren is Sanders at 9.7 percent, Harris at 4.7 percent, and Buttigieg at 3.3 percent.