Wash. Pastor Ties Solar Eclipse to Biblical Events, Says It Is Warning That Church Should Repent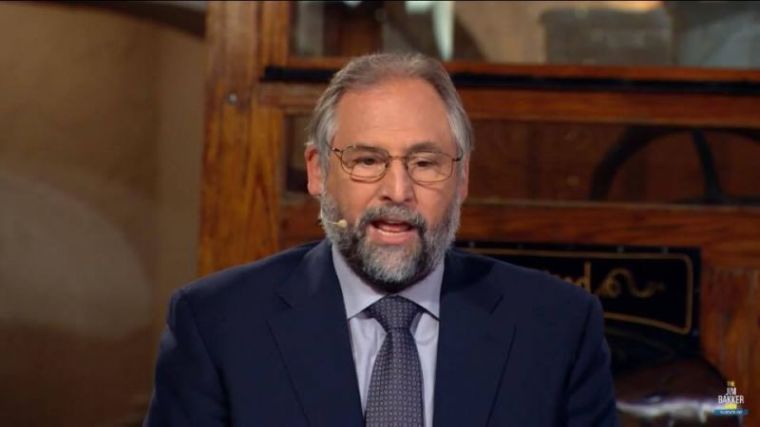 Suggestions that the Great American Eclipse is a sign of God's judgment on the United States continue to emerge, with one pastor saying it means Christians should be repenting, given when it falls on the Jewish calendar.
On a recent episode of the "Jim Bakker Show," Mark Blitz, pastor of El Shaddai Ministries in Bonney Lake, Washington, noted that solar eclipses are often seen in the Jewish world as a sign of God's judgment on the Gentiles. As CP reported last week, Anne Graham Lotz, daughter of world renowned evangelist Billy Graham, said something very similar in a blog post. Conversely, the nation of Israel operates by a lunar calendar, and lunar eclipses represent coming judgment for them.
"What I thought was fascinating," Blitz explained, was that "the exact path of the solar eclipse across the United States, voted 95 percent for Trump," referring to the celestial event to take place on Aug. 21 that is being called "The Great American Eclipse."
"And the fascinating thing for me is, God is not interested in the heathen to repent as much as he wants the Church to repent. Judgment always begins with the House of God," he said.
The Great American Eclipse is a "warning" that Christians need to take the lead and repent, Blitz continued.
This particular transcontinental solar eclipse will occur on Monday and happens to fall (on the biblical calendar) on the first day of the Jewish month of Elul, which is known as the "month of repentance," Blitz explained.
"It was on Elul 1 that Jonah left for 40 days to tell Nineveh to repent. It was Elul 1 that Moses went up to Mount Sinai after the sin of the golden calf to make atonement while Israel was repenting for that. It was on Elul 1 that Jesus went into the wilderness for 40 days, coming back out on Yom Kippur," Blitz said.
"To have this solar eclipse happening at this time," he added, has "huge" significance.
He went on to say that he believes the Aug. 21 eclipse signifies that the American Church has 40 days to repent.
Just as Abraham interceded for Sodom and Gomorrah for the few righteous people that might be there, Blitz said he wondered how many righteous would be needed to spare the United States.
In addition to the biblical examples Blitz cited, the history of the 20th century bears out the principle, he explained.
"People don't realize this but World War I started in August of 1914 and there was a total solar eclipse over Eastern Europe and the Ottoman Empire."
The path of that particular eclipse even went over Nineveh where the prophet Jonah went and the Ottoman Empire was destroyed, he said.
God was "preparing the ground" for Jonah's arrival in Nineveh with this eclipse, Blitz asserted. And cuneiform tablets from that era show that a major plague in the land occurred three years before Jonah came. A civil war followed shortly after that plague, and yet another plague occurred after that.
One month before Jonah came on June 15, 763 B.C., a solar eclipse occurred over Nineveh, which is now famously known as the "Assyrian eclipse" or the "Bur-Sagale eclipse."
The Ninevites were ready to repent in light of all of this, Blitz said. And because they did repent they did not receive judgment, "it didn't' happen for a while," he added.
"Just like I never set dates for anything, but what I do say is, 'Look at the events that happen on God's calendar so you can know if it's God who is speaking or not. And then hopefully we repent and judgment is stayed.'"
"But I believe judgment, because it is falling on Elul 1 — and this is the first time a solar eclipse has ever gone over the entire United States and nowhere else in over 100 years."
Interestingly, the 1914 total solar eclipse that occurred just after World War I began and crossed over the entirety of the continent of Europe, Nineveh, and farther into Asia also occurred on Aug. 21.
Blitz is the author of God's Day Timer: The Believer's Guide to Divine Appointments.