Washington Florist Who Declined to Make Arrangements for Gay Wedding May Lose Her Business, Personal Assets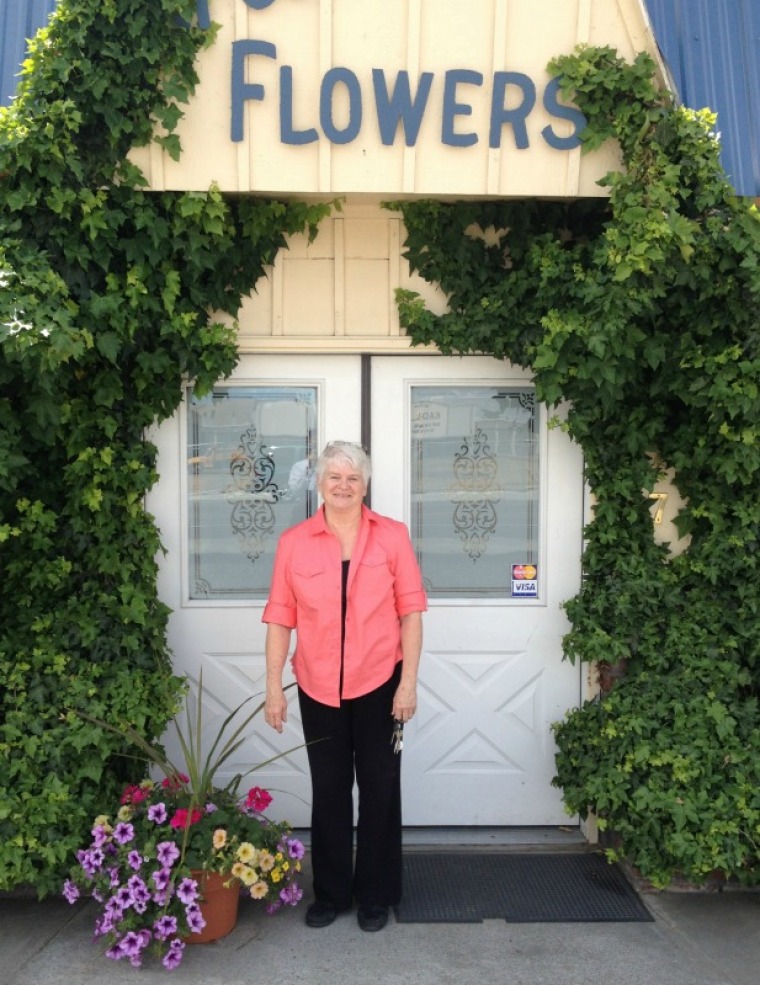 A lawsuit is moving forward against a Washington State florist who refused to supply floral arrangements for a same-sex wedding ceremony based on her religious objection, which could put her at risk of serious financial loss and the loss of her business.
Baronelle Stutzman, who owns and operates Arlene's Flowers in Richland, Washington, is being sued by the Washington State attorney general's office for refusing to supply flowers for a same-sex couple's wedding ceremony. Instead, she referred the couple to another nearby florist who could supply flowers for their wedding.
The attorney general's office filed its lawsuit against Stutzman in 2013, and after the judge who was presiding over the case joined the federal bench, another judge has been appointed to the case and began hearing arguments on the case last week. Judge Alex Ekstrom is expected to set the start of the trial for sometime in the Spring.
The attorney general's office is not just suing Stutzman, it's also suing her business, a statement from the Alliance Defending Freedom indicates.
Stutzman is being defended by ADF, which is an advocacy group defending the freedom of religion. Since Stutzman is being sued personally and her business is also being sued, the ADF statement says the lawsuit has put Stutzman at serious risk to lose the business as well as her personal assets.
Although Stutzman has supplied flowers to gay couples in the past, when Robert Ingersoll came to ask for her to supply the floral arrangements for his wedding ceremony, where he would marry his partner Curt Freed, Stutzman felt obligated to turn them down.
Stutzman, who has been a florist for over 40 years, based her reasoning off of her deeply held religious belief that marriage should only be between one man and one woman.
Washington law states that no business can discriminate against a customer based on his or her sexual orientation. However, ADF senior counsel Kristen Waggoner, the lawyer assigned to Stutzman's case, holds that since there are a number of other florists willing to provide flowers for same-sex weddings, the state's prosecution seems like an attempt to get Stutzman to surrender her "livelihood and liberty."
"Plenty of florists are willing to provide flowers for same-sex ceremonies, yet the state attorney general insists on going after not only her business, but her personal assets as well," ADF senior counsel Kristen Waggoner said in a press release. "It's nothing more than a blatant attempt to strong arm Barronelle into surrendering her freedom and livelihood."
Refusing to provide services for same-sex wedding ceremonies has cost many private business owners their business, as well as a great deal of financial grief in recent years.
In August, a Christian family was fined $13,000 by the state of New York for refusing to host a same-sex wedding ceremony at their farmhouse wedding venue because they felt it violated their religious beliefs.
In November, a California couple who ran a wedding photography business, announced that they will no longer provide wedding photography service after gay activists protested against the business when a gay man posted to Facebook about how the couple declined to shoot his wedding ceremony because of their beliefs.
Much like Stutzman referred the gay couple to another florist, the California photography couple referred the gay man to another photographer. Still, that did not prevent a social backlash from spawning in the wake of their decision.