Washington Schools to Teach 5-Y-O Students 'Many Ways to Express Gender'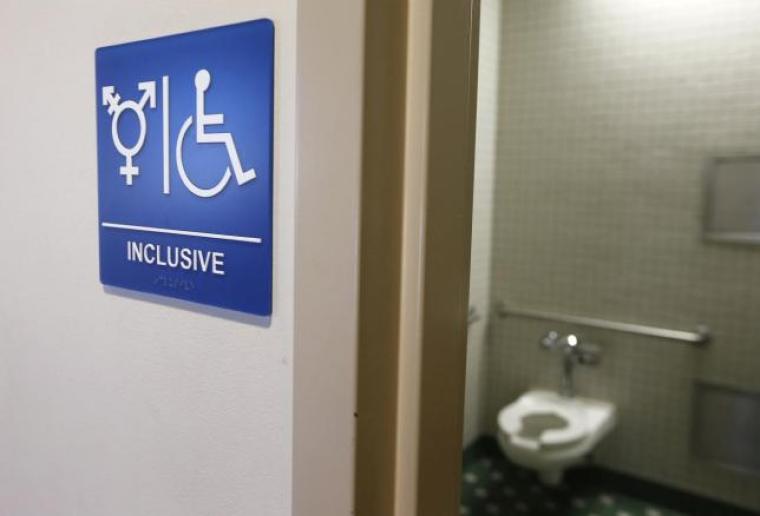 A social conservative advocacy group is warning that the Washington state public school system plans to begin teaching elementary school students the basic concepts of gender identity and gender expression.
Citing an article published by The Daily Caller, the Family Policy Institute of Washington is stressing to parents that come the 2017-2018 school year, their kindergarten students will be subjected to a new set of health and physical education learning standards adopted by the state's Office of Superintendent of Public Instruction (OSPI) in March of this year.
According to the standards, a "core idea" for health education is teaching children of all grades about "self-identity." The document lists, in the form of a table, different concepts that children of each grade level should be able to comprehend.
The table explains that kindergarten and first-grade students are expected to "understand there are many ways to express gender." In second grade, students are expected to "understand there is a range of gender roles and expression," and "understand importance of treating others with respect regarding gender expression." In third grade, students are expected to be able to "explain that gender roles can vary considerably."
In fourth grade, students are expected to "identify how friends and family can influence ideas regarding gender roles, identity, and expression," and "define sexual orientation." In fifth grade, students are expected to "identify trusted adults to ask questions about gender identity and sexual orientation." In seventh grade, students are expected to be able to "distinguish between biological sex, gender identity, gender expression, and sexual orientation."
Although there is still some uncertainty as to how the new standards will be implemented in the kindergarten classroom and what it is that students will be taught under the new standards, Family Policy Institute of Washington's director of communications Zach Freeman told The Christian Post Wednesday that the standard's implementation will largely be left up to the individual teachers and schools.
"They leave the methodology up to the teacher, but require that the standards and outcomes be met in the curriculum," Freeman explained. "So, although they claim the examples could be as innocent as teaching a little girl that she can wear blue, the ambiguous nature of the outcome allows for much more radical teaching, that could easily undermine the value that parents teach their children."
Although OSPI communications director Nathan Olsen told the Daily Caller that the state does not intend to force its ideological beliefs on students, he explained that issues with students who reject the idea of "gender identity" will be "handled at the district/school level."
"Currently, the state could teach a child 31 ways to express their gender and it would still fit within the constraints of the state learning standards," Freeman stressed. "The infrastructure is in place for them to teach children whatever radical ideology they want, all before they wrap up middle school."
In a phone conversation, Olsen told the Family Policy Institute of Washington that the agency has no plans to issue a press release regarding the adopted changes to the health and physical education learning standards, nor does it plan to inform the parents of the changes.
"While Washington law allows parents to opt their children out of sexual education courses, OSPI failed to notify parents of the changes to the standards, which means most parents won't know this is even being taught," Freeman explained. "Parents deserve to know the aims and agendas that the government has adopted in educating their children, and taxpayers deserve the same transparency."
"Children are impressionable. They pick up on a lot of things," Freeman continued. "If progressives can tell a child at age 5 that maybe he is actually a girl just because he likes to pick flowers instead of playing ball at recess, I think most parents would have a problem with that. It isn't the government's job to teach children what is and is not acceptable when it comes to complicated, sensitive, and controversial issues such as gender and sexuality. It's not their job. Plain and simple."
Freeman additionally told CP that he believes that the OSPI is "hoping this entire situation will blow over."
"They've communicated to reporters and parents that everything is essentially a big misunderstanding, but none of the claims they've made, such as these standards being 'recommended best practices' instead of curriculum mandates, are compatible with what they've written in their own standards document," Freeman wrote in an email. "Even with all the outrage, it still appears that they have no plans to make a public statement."
The Family Policy Institute launched an online petition calling for OPSI to modify the health and physical education standards to "respect the wishes of parents and taxpayers by removing these controversial topics from elementary school curriculum standards."
Over 3,700 people have signed onto the petition as of Wednesday morning. Once the petition amasses over 10,000 signatures, the Family Policy Institute of Washington will present the petition to members of the state legislature.
The Family Policy Institute of Washington also pushed back against a "first-of-its-kind" statewide transgender bathroom ordinance that was enacted late last year by the state's human rights commission.
As the policy requires businesses and all places of public accommodation to allow biological men into women's restrooms and vice versa, the institute launched a petition calling for the policy's repeal. That petition was signed by over 11,00 people.