Watch: Kendrick brothers release powerful trailer for 'Overcomer' starring Priscilla Shirer
Watch: Kendrick brothers release powerful trailer for 'Overcomer' starring Priscilla Shirer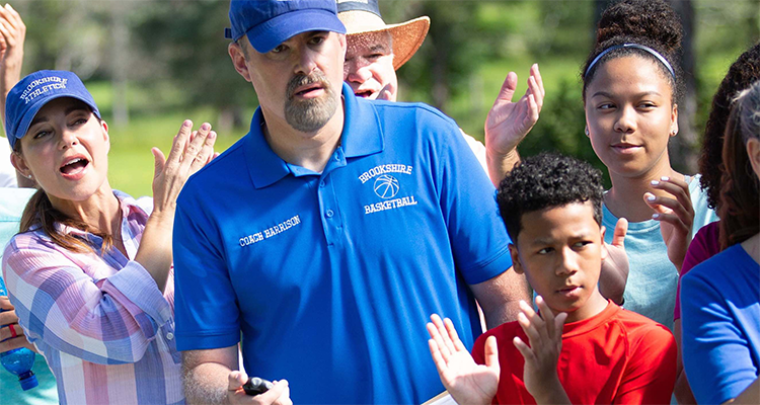 On the heels of their hit film "War Room," the Kendrick Brothers are returning with "Overcomer," a new drama starring Alex Kendrick, Priscilla Shirer and Shari Rigby.
The filmmakers released the trailer — set to Lauren Daigle's "You Say" — delivers a sneak peek this week, offering a sneak peek into the sports-themed drama centering on Kendrick as a high school basketball coach. 
"Life changes overnight for coach John Harrison when his high school basketball team's state championship dreams are crushed under the weight of unexpected news. When the largest manufacturing plant in town suddenly shuts down and hundreds of families begin moving away, John must come to grips with the challenges facing his family and his team," reads the film synopsis. "Urged by the school's principal to fill-in and coach a sport he doesn't know or like, John is frustrated and questioning his worth… until he crosses paths with a student struggling with her own journey."
"Overcomer" is the latest film from the Kendrick brothers, following the success of "War Room," which grossed more than $74 million at the box office, "Facing the Giants," and "Fireproof." 
After starring in "War Room," Shirer returns to the big screen as the school's principal.
The title of the film is inspired by 1 John 5:5, which reads, "Who is it that overcomes the world except the one who believes that Jesus is the Son of God?"
Opening nationwide on Aug. 23, "Overcomer" dares to leave viewers filled with hope and inspired to dream, and asks the question: What do you allow to define you?
Previously, Shirer told The Christian Post that the film centers on the topic of identity and revealed that before she signed on for the project, she asked herself: "Is this ministry? is it still going to be in alignment with what I know is my passion and the purpose for which I was created?"
"I often pray and say, 'Lord, however it is that you want to communicate your message through my life, then Lord, I want to be available to that,'" she said. "So to me, film is another avenue to do the exact same thing that I feel like I would do in the written word on paper, or if I stood on a stage and talk from the Bible."
Alex Kendrick, who co-directed the film with his brother, also shared his heart for the film during the TV & Film Summit presentations last month at the NRB International Christian Media Convention in Anaheim, California.
"The more I get into filmmaking the more I realize it is an art, but it should not be idolized," he said. "Whenever I do something for the Lord, the Lord is very interested in where my heart is – am I truly reflecting Him, or am I doing something seeking glory for myself? We all want to be loved, we all want to be affirmed."
Christian filmmakers like himself need to remember work is a "public presentation – whether it's straight Gospel, radio or television, motion pictures, or print," he said.
"What you and I do is a public presentation, and ideally all of us would say, 'I want God to use me to draw people to the Kingdom,'" he said.
"Overcomer" also stars Aryn Wright-Thompson, Cameron Arnett, Denise Armstrong  and Aaron Burns. Watch the trailer below.