Watchdog warns of 'alarming development' that undermines Saudi narrative of religious freedom reform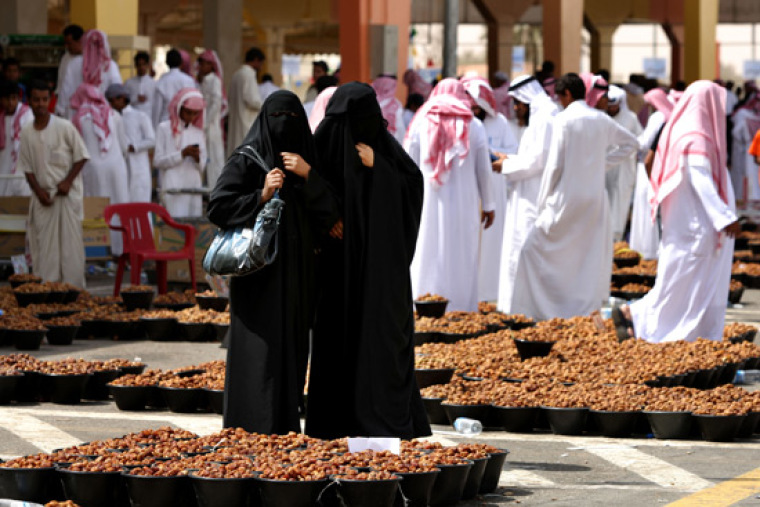 A new report by a congressionally mandated watchdog committee in the United States warns that "an alarming development" is underway affecting religious freedom in Saudi Arabia, challenging the government's narrative of reform amid the ongoing power shifts from the religious establishment to the ruling family.
While there is some improvement in the country's atmosphere, Shi'a Muslims, Christians, Jews, Buddhists, Hindus and other non-Muslim communities continue to face restrictions and targeting, the U.S. Commission on International Religious Freedom stated in an update.
"The ongoing power shifts from the Saudi religious establishment to the ruling family has created some opportunities for reforms to guardianship laws, textbooks, and social policies impacting religious freedom," a statement from USCIRF, which is tasked with advising Congress and the State Department, reads.
"However, the trend of retrying prisoners and sentencing others to decades in prison for peaceful religious dissent is an alarming development that undermines the Saudi narrative of reform."
The kingdom is "issuing egregiously long sentences against those who dissent from its singular interpretation of Sunni Islam," the commission warns, adding the kingdom doesn't even spare Sunni dissidents.
Shi'a Muslims who participated in protests against religious discrimination over a decade ago remain tied up in legal battles or imprisoned. Some facing execution were minors when they allegedly committed their offenses, the report notes. 
"Christians, Jews, Buddhists, Hindus, and other non-Muslim communities are prohibited from building houses of worship or manifesting their beliefs in public in Saudi Arabia," it adds.
While public worship continued to be prohibited for non-Muslim minorities in Saudi Arabia, these communities were reportedly subjected to less harassment by security officials than in years past, the report acknowledges.
In Saudi Arabia, a leading U.S. ally, most citizens are Muslim, primarily Sunni. But according to some estimates, about 1.5 million Christians, mostly foreigners, live in Saudi Arabia. Wahhabism, described as "ultraconservative," is the dominant form of Islam in the kingdom.
One problem in Saudi Arabia is, the report suggests, that the kingdom continues to treat freedom of religion as a privilege granted by the state rather than a right guaranteed under international law.
This attitude "undercuts the Saudi narrative of progress toward being a global cosmopolitan hub of business and tourism," it says, adding, "These initiatives are a driving force in Saudi domestic and foreign policy, including its relationship with the United States."
"The Saudi government has made meaningful initial reforms of the religiously-based male guardianship system but has not yet addressed its underlying structural, religiously justified elements that position women as legal minors for life," the report concludes. 
Although the U.S. State Department has repeatedly designated Saudi Arabia as a "country of particular concern" (CPC) since 2004, an indefinite waiver was put in 2006 on taking an otherwise legislatively mandated action as a result of the CPC designation.
Countries subject to the State Department's CPC designation face negative consequences, including the possibility of crippling sanctions.
Human rights defenders say Western governments need to take religious freedom more seriously in their dealings with Saudi Arabia and not trade it for other strategic needs.
In the report, USCIRF recommends that the U.S. government "continue to publicly and privately express to Saudi government officials its great concern over Saudi Arabia's particularly severe religious freedom violations."
"Such restrictions impede Saudi progress toward its goal of becoming a regional economic hub and raise the cost of public U.S. government engagement with Saudi Arabia," USCIRF contends.