Wealthy Muslim Man Shoots 2-Y-O Christian Boy in Head After Father Refuses to Work for Free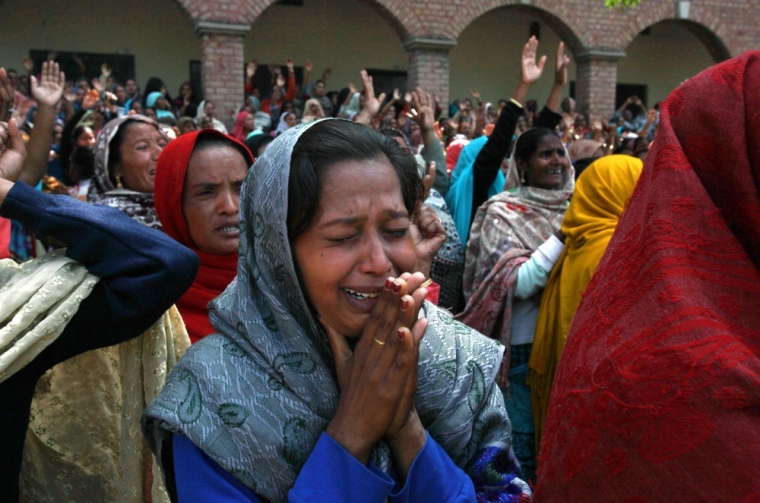 A 2-year-old boy was shot and killed by a wealthy Muslim landowner in Nazimabad, Pakistan, who was angry at his father for refusing to work at his home without pay.
Fides News Agency reported on Wednesday that the alleged murderer, Haji Rasheed, refused to pay Christian worker Samsoon Masih the money he owed him for painting his house. A dispute then arose in which Masih said he would no longer work in Rasheed's house.
Enraged, the landowner and his son, Bahsrat, then allegedly broke into the Christian man's house and started shooting indiscriminately. While Masih and his father were only injured, a bullet struck his 2-year-old son, Ayaan, killing him instantly.
"We are saddened by the news. An innocent child was killed because of a petty contract to paint a house. It is inhumane," said lawyer Aneeqa Maria Anthony, coordinator of "The Voice," an organization that works to protect minority groups in Pakistan.
"The Pakistani government should help develop a sense of patience and equality in society. Muslims should not consider members of other religions insects or animals to be killed with impunity. We will do our best to obtain justice," he said.
Pakistani police have reportedly started an investigation into the case and have detained the two Muslim suspects, but are awaiting results from the autopsy of the boy before proceeding.
Christians in Pakistan, who are a distinct minority, often suffer violent attacks by Islamic radicals but get little protection from officials.
Christian youth have also faced pressure from Muslim drug dealers to get hooked on narcotics or work in the drug business. Last month, one Christian father was hacked to death by a group of Muslim drug dealers who were warned to stop trying to sell drugs to their children as they exited the church.
"This is not the first incident of persecution of Christians in our village, local Muslims are always creating problems for our Christian community. Before and after our church services Muslim drug dealers swarm around our church trying to sell drugs to our vulnerable youth," local Pastor Alfred Azam said at the time.
"Some drug pushers move around in the Christian resident area and beat young Christians, forcing them to take drugs in an attempt to get them addicted. When our older men tell these criminals to leave our young people alone they get killed."