Pakistani Christian Man, Pregnant Wife Burnt Alive in Kiln Case: Main Suspect Granted Bail by Court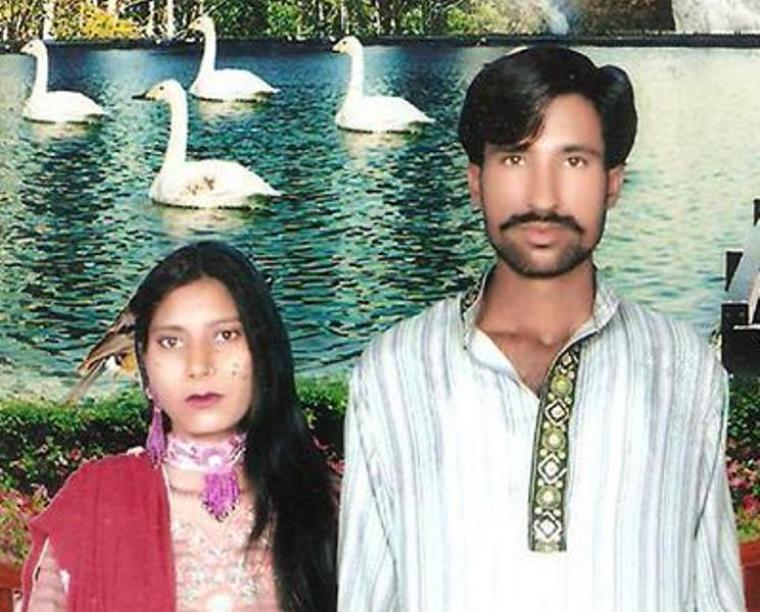 One and a half years after a young Pakistani Christian couple were tortured and burnt alive in a brick kiln after being accused of blasphemy, a court has granted bail to the prime suspect in the case, which had caused national outrage.
Yousaf Gujjar, who was granted bail this week, is the main accused among more than 100 others who were charged with beating and burning alive Shehzad Masih and his pregnant wife, Shama Bibi, parents of four, in the same klin where the couple worked as bonded laborers in November 2014.
After the bail hearing at Kasur district in the province of Punjab, the victims' family was in tears, according to a Pakistani Christian non-profit, Legal Evangelical Assistance and Development, or LEAD.
During a break in the hearing, some accused and even issued threats to witnesses, which was reported to the judge, but he still granted the bail.
The next hearing has been scheduled for April 28.
The case's main police inspector also testified in the court, saying, "If it were not for this individual, the incident would never have happened," according to UCAnews.
"This reluctant attitude of police suggests complicity and does not help do justice," Christian lawyer Mustaq Gill, who is closely following the case, was quoted as saying.
The victims' family has complained in the past that they have received intermittent threats from family and friends of those in police custody.
The Christians were murdered by a Muslim mob after witnesses claimed they found pages of the Quran in their trash. Gujjar was among a group of four people who incited the mob, according to police.
Witnesses have said that a crowd broke the door of Masih's home, dragged the couple out, beat them and then burned them alive.
"The brutal killing of Shahzad and Shama once again highlights the extreme danger of religious fanaticism that Christians in Pakistan face on a regular basis," International Christian Concern Regional Manager Todd Daniels said in a statement after the killing. "The accusation of blasphemy can be used for any dispute and can often prove deadly as it did today, inciting a mob to brutally murder this young couple."
Christian and other minorities in Pakistan routinely face blasphemy charges followed by "religious" lynching.
Pakistan has a notorious blasphemy law, embedded in Sections 295 and 298 of the Pakistan Penal Code, which provide for penalties ranging from a fine to death. The law is often misused to target religious minorities, including Christians, Shi'as, Ahmadiyyas and Hindus, as there is no provision to punish a false accuser or a false witness of blasphemy. It has been found that the law is used by some Muslims to falsely accuse members of minority communities to settle personal scores.
An estimated 1.6 percent of Pakistan's 17 million people are Christian, both Catholic and Protestant. Around 97 percent of the Pakistanis are Muslim, predominantly Sunni.