Christian Girls Kidnapped in Pakistan, Forced to Convert to Islam and Marry Captors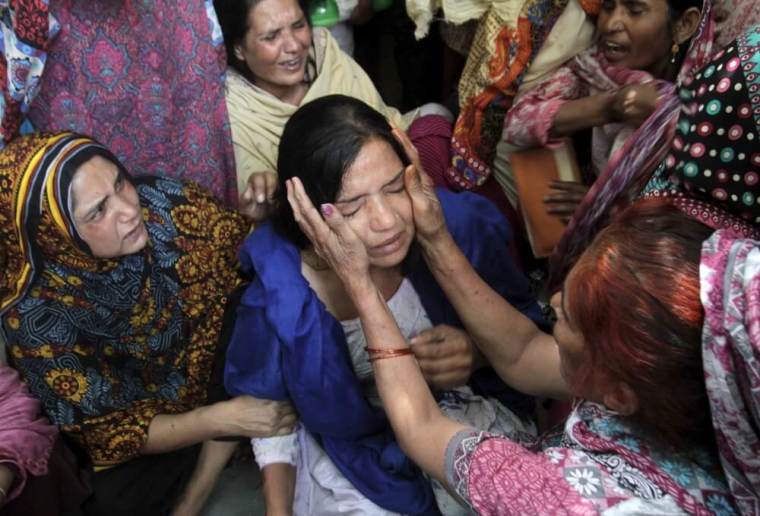 Five Christian girls have been kidnapped and forced to convert to Islam just this month, according to a human rights group that monitors ongoing abuses of religious minorities in Pakistan.
"In April in the area of Kasur alone, five Christian girls were kidnapped and converted to Islam and forced to marry their captors. These girls are denied the legal protection of individual rights," said Sardar Mushtaq Gill, a lawyer with Legal Evangelical Association Development in Pakistan.
Fides News Agency reported Monday that the latest victim was 23-year-old Laveeza Bibi from the Kasur district in Punjab, who earlier this month was kidnapped by two Muslims who stormed her house armed with guns, kidnapping the girl and threatening her parents.
One of the abductors, identified by the name Muhammad Talib, reportedly forced Bibi to marry him and become a Muslim.
Sarwar Masih, the girl's father, reportedly went to the police, asking them to register a First Information Report of the crime, but officers had to be persuaded by Gill and a local pastor before finally agreeing to do so.
Gill said the 'phenomenon continues to have unacceptable proportions,' with many cases every year of Christian girls being forced into Muslim marriage going unreported.
Lead has vowed that it will continue to fight for justice for women in Pakistan, especially minority religious populations such as Christians and Hindus, which Gill said are the most vulnerable and defenseless people in the country.
There have been several different reports this past year of Christian girls in Pakistan being targeted, injured, and even killed by Muslims for refusing their sexual advances.
Back in January, the British Pakistani Christian Association reported that three young Christian girls were walking home at night in Lahore, Defence Colony, when they started being harassed by four drunk Muslim men in a car.
After the girls rejected the lewd advances of the men, the Muslims crashed their car into the girls, seriously injuring two of them, but killing the third, 17-year-old Kiran.
"All three families are really shook-up, Shamroza and Sumble are grateful to God for saving them but have been inconsolable at the loss of a close friend. Other girls in the local area are now too scared to travel at night and are being accompanied by the men in their families. The community wants justice for poor Kiran and seeks an end to the targeting of young Christian girls," Naveed Aziz of the BPCA said at the time.
Other persecution watchdog groups, such as International Christian Concern, have also warned that Christians are "considered second class citizens" by the Muslim majority in the country, with Christian girls and women especially subjected to violence and threats.