Wearing black, hot cross buns: 7 Good Friday traditions
The Strepitus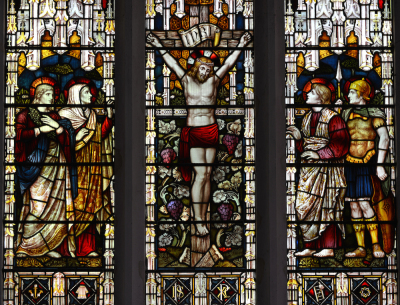 On Good Friday, many attend a worship service known as the Tenebrae or "Darkness." The service revisits the events of Jesus' arrest and crucifixion.
Near the end of the service, it is common practice for something known as the "Strepitus" or "loud noise" to occur to symbolize the moment when Jesus died.
How the Strepitus is performed can vary from service to service. Examples include the loud closing of a book, a sudden banging of the symbols, or a brief erratic playing of a pipe organ.
One article on the worship resource website Reformed Worship described a Strepitus that involved "a mallet roll on a cymbal, beginning almost inaudibly, then increasing in intensity over nearly a full minute until the sound thunders off the walls and through everyone's heads."