Wearing black, hot cross buns: 7 Good Friday traditions
Wearing black clothes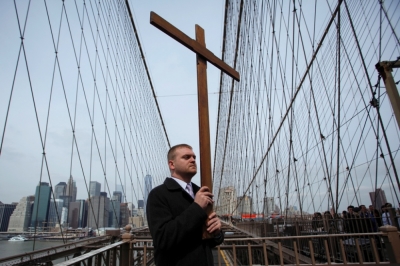 In some circles, especially traditional Catholic communities, people are known to wear black clothing, especially mourning clothes, on Good Friday.
The fashion decision is based on treating the holy day, which centers on the death of Jesus, as a solemn occasion not unlike a funeral.
"Good Friday (also called 'Great Friday' or 'Holy Friday') is the most somber day of the entire year," stated Moody Catholic.
"A silence pervades, socializing is kept to a minimum, things are done quietly; it is a day of mourning; it is a funeral."