Weekend Box Office: 'Heaven Is for Real' Drops to Third, 'God's Not Dead' Beats 'Noah'
The faith-based film Heaven Is for Real fell to third and God's Not Dead beat Noah in last weekend's box office results.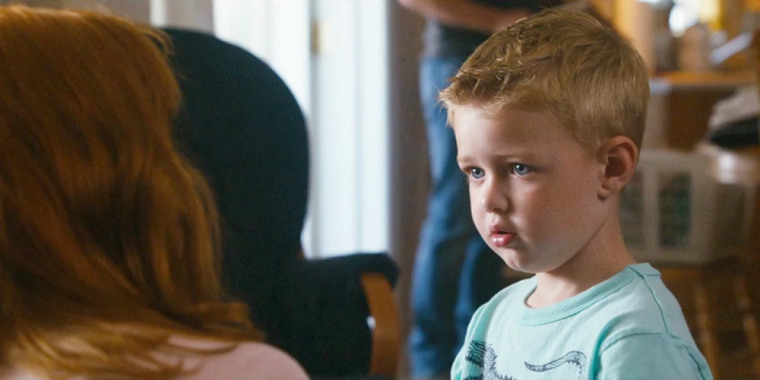 Based on a book of the same name, Heaven Is for Real made $13.8 million in domestic box office sales, nearly a 40 percent drop from its opening week, where it made $21.5 million in the United States.
Starring Greg Kinnear and Kelly Reilly, Heaven Is for Real has earned nearly $52 million domestically and just less than $400,000 internationally.
The Other Woman starring Leslie Mann, Cameron Diaz and Kate Upton won the box office weekend with $24.7 million.
Following the film's second place finish last week, Rory Bruer, president of worldwide distribution at Sony Pictures Entertainment, credited its crossover appeal with its financial success.
"The film definitely played not only to a faith-based audience but to a mainstream audience as well. The title itself provokes dialogue no matter what you believe. It's based on a book and the true story of this family, so it makes it all that more compelling," he told Deadline.
The low-budget God's Not Dead dropped out of the top 10 for the first time since its March 21 release, taking in $2.85 million over the weekend, bringing its total to over $52 million, less than $10 million away from Mark Burnett and Roma Downey's Son of God total gross.
Meanwhile, Darren Aronofsky's Noah fell to 14th, generating $2.25 million in ticket sales and leaving it nearly $3 million shy of hitting the $100 million domestic mark. The film has made close to $320 million worldwide.
Nearly five months into 2014, the four faith-related movies sit in the top 15 of top grossing movies of the year with Noah in seventh, Son of God in 12th, and God's Not Dead and Heaven Is for Real in 14th and 15th respectively.
Last week, Downey and Burnett signed on to MGM-Paramount's Ben-Hur as producers.
"What an honor it will be to help bring this epic film back to the big screen," said Downey and Burnett.
"Ben-Hur" will be an adaptation of Lew Wallace's 1880 novel Ben-Hur: A Tale of the Christ.
"Ben-Hur" was first adapted to the big screen in 1925 and met great success. Then, in 1959, another version premiered starring Charlton Heston, Stephen Boyd, Jack Hawkins and Hugh Griffith. It won 11 Oscars, including Best Picture.
"The film returns to the heart of Lew Wallace's epic novel focusing on the nature of faith," MGM and Paramount said in a statement explaining the latest "Ben-Hur" reboot.