'We're Shocked' Obama Providing 'Free Passes,' Military Assistance to Nations Using Child Soldiers, World Vision Says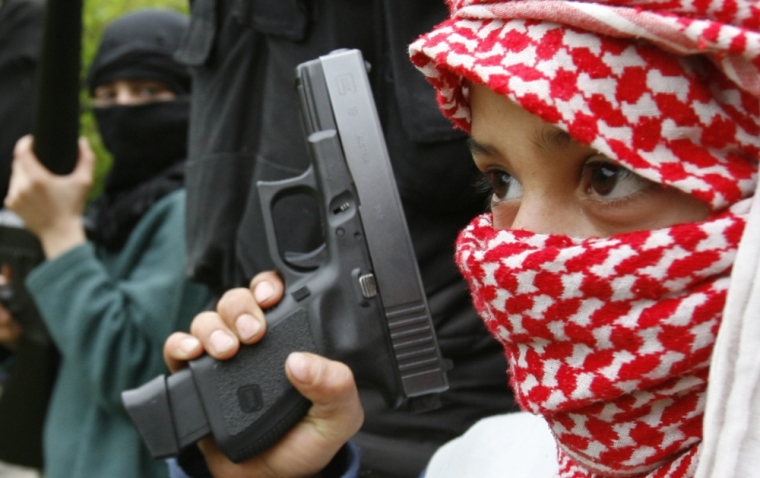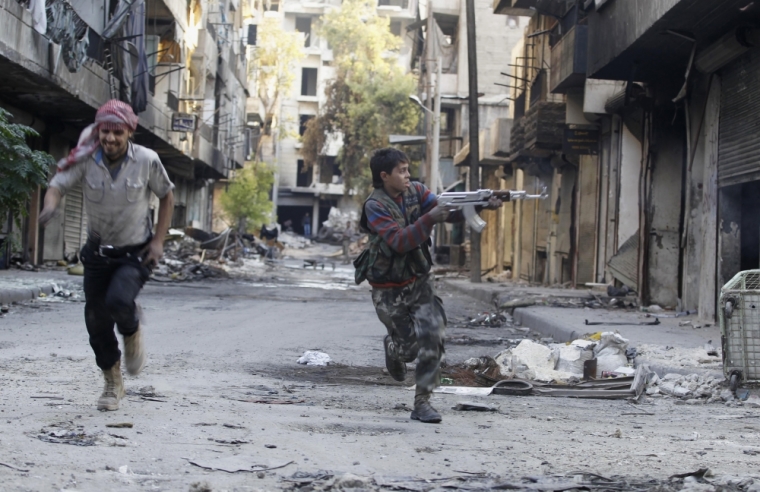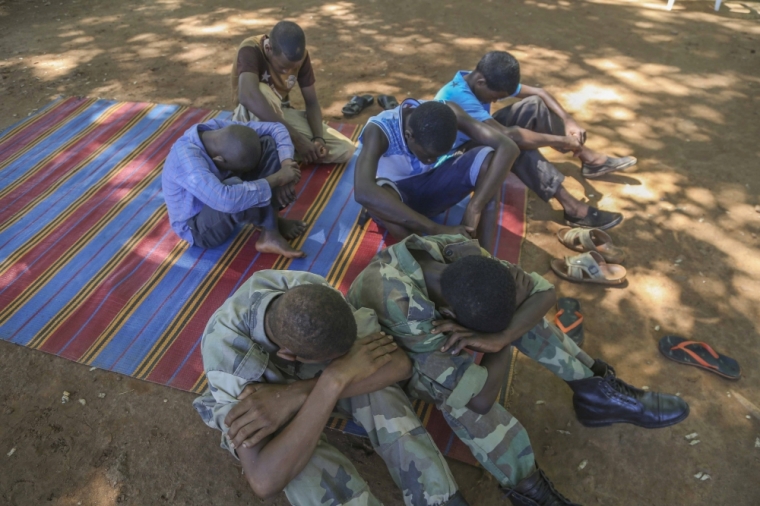 View Photos
The U.S. government will continue to provide military assistance to four African nations that were recently found to be actively recruiting child soldiers in their national militaries. Child protection experts condemned the decision.
The White House announced Tuesday that at least half of the countries listed on its Child Soldiers Prevention Protection list would receive national interest waivers and subsequently would not lose military assistance despite the Child Soldier Prevention Act, which was passed in 2008. The Democratic Republic of the Congo, Nigeria, Somalia and South Sudan will continue to receive millions of dollars in U.S. military assistance and arms sales.
CSPA was enacted by Congress to restrict U.S. military support to governments that recruit children or people younger than 18 in their armed forces; however, the United States has taken to using waivers for select nations considered to be critical partners in countering terrorism. Other nations on the list are Myanmar (formerly Burma), Sudan, Syria and Yemen.
There are an estimated 250,000 children, some as young as age 7, who are being used in armed conflicts by both state and non-state rebel groups around the world, according to World Vision, and one child protection expert says the U.S. government must not turn a blind eye to the problem.
"World Vision, as a child-focused organization, is concerned that more than 250,000 children are estimated to be associated with armed groups," Jessica Bousquette, World Vision's policy advisor for child protection, told The Christian Post on Wednesday.
"When it comes to the use of children in armed conflict, both the spirit and the letter of the law are clear," she added. "The United States shouldn't turn a blind eye to countries that use children to support armed conflict. It's our belief that U.S. taxpayer money should never go to use children as weapons of war."
In at least one of these nations, child soldier recruitment is said to be on the rise with Bousquette claiming a 40 percent increase in South Sudan alone between April 2014 and May 2015.
"In South Sudan at least 13,000 children are associated with all parties to the conflict," she said.
Child soldiers are either forcibly recruited by rebels or volunteer themselves as a means of survival. Young girls reportedly comprise up to 40 percent of fighters, and the various uses for child soldiers include suicide bombings, sexual slavery, human shields, cooking and more.
"In any conflict children are the most vulnerable and the most easily exploited, so their protection should be our highest concern," said World Vision President Richard Stearns.
CSPA was signed into law by President George W. Bush in 2008 and it prohibits military assistance to nations that recruit child soldiers. Under this law, the U.S. must suspend military assistance to nations that use children in combat, as a powerful incentive to help curb the growing problem, unless a presidential national interest waiver is authorized.
A newly released Human Rights Watch report (in accordance with the United Nations) found that in 2014 there were at least 200 cases of child soldier recruitment in Somalia, yet the U.S. has provided more than $315 million in military assistance to the country in the last five years.
In Yemen, children reportedly make up 30 percent of fighters in armed groups, however the United States has granted a waiver for the conflict-torn nation every year, giving more than $250 million in military assistance and $57 million in arms sales since 2010.
"Frankly, we're shocked that the administration continues to give free passes to countries that use child soldiers," added Bousquette. "Over the last five years nearly a billion dollars of U.S. taxpayer money has gone to countries that use children as weapons of war. This is inexcusable."