Wesley Snipes Writes Spiritual Thriller 'Talon of God' on Demons Influencing People's Behavior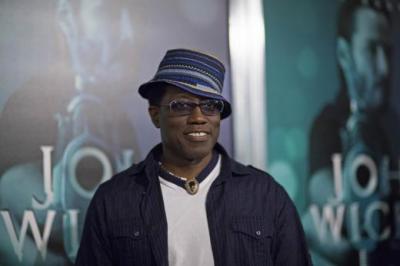 Hollywood actor Wesley Snipes, who's known for his roles in movies such as "White Men Can't Jump" and "Blade," has added a new title to his resume as an author with his debut spiritual thriller, Talon of God.
With more than 70 films under his belt, including 18 as a producer, Snipes says he felt the need to express himself differently by writing a novel. The storyline follows a spirit warrior named Talon who must "convince a doctor to help him stop a powerful demon from creating hell on Earth."
During an interview on "CBS This Morning," Snipes, 54, described the journey that led him to this point.
"What a journey," he said. "I've got a whole lot of respect for writers. It's a little bit more disciplined. It's a little more isolated. You don't get the same kind of flexibility with writing characters and writing scene shots and all of these things in the script like you do with the book."
Snipes said he wrote the novel as a way to challenge himself as a "scholar, healer and a soldier (martial artists)."
He called the writing, "Another opportunity to express the divine in me."
While penning the novel, Snipes said he "grappled with the questions, 'Why do we do the things we do? What makes us do the things we do? Why do we do things that we really don't want to do?'"
"Maybe there are forces that are playing on us," he said. "Maybe there are forces that are influencing us and our behavior — soul demons, soul vampires that get us into trouble."
Snipes emphasized that he feels "blessed to have this opportunity to take this journey" and admits that he's "grown from it" and has "become more clear on what my potential is."