Westboro Baptist Church to Protest Funerals of Kansas Jewish Center Shooting Victims
Westboro Baptist Church to Protest Funerals of Kansas Jewish Center Shooting Victims
Members of the Kansas-based Westboro Baptist Church announced Wednesday their intention to picket the funerals of a grandfather and grandson who were shot dead at a Jewish community center in Overland Park Sunday.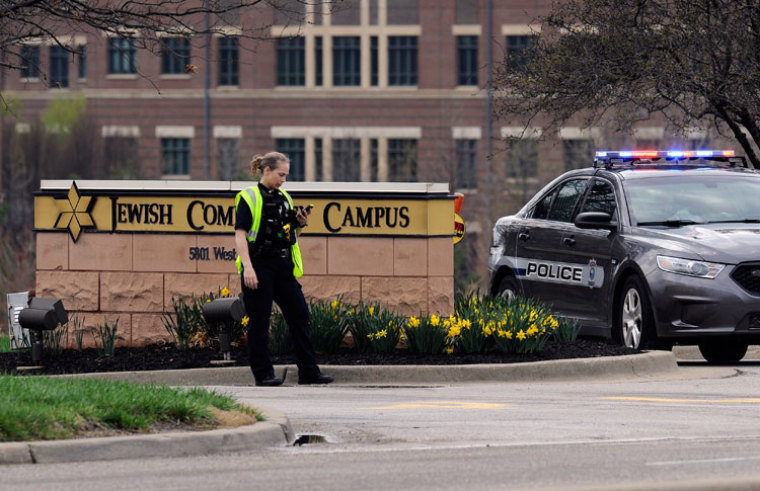 William Corporon, 69, and Reat Underwood, 14, both Christians, were allegedly shot dead in a parking lot by Frazier Glenn Cross, 73, a former Ku Klux Klan leader, white supremacist and anti-Semite.
The funeral for the two family members will be held Friday.
Members of the extremist independent Baptist church whose leader, Fred Phelps, died last month, assert on their website that God was behind the latest shootings and that the "Lord God killed these people with His own hand."
"WBC will picket the funeral of William Corporon and Reat Underwood in religious protest and warning," according a statement on the WBC website. "God is not mocked. He sends curses to this nation, such as the shooter at the Overland Park JCC, to remind this nation that she has sinned away her day of grace."
"[God] appoints the time when each of us is born and when each of us dies. You must ask, 'why now?' for these victims. WBC will gladly answer, 'For the sins of this vile nation,'" it continued.
WBC members also claim that "funerals have become pagan orgies where they worship these corpses instead of the Lord their God."
In response to WBC's announcement, University of Kansas student Alex Brown is using Facebook to organize a counter protest. On the event's Facebook page where over 200 people have confirmed their attendance at the counter protest, Brown explaines that he wants to stand up for Judaism.
He's asking those interested in participating to come "wrapped in our Teffilin and talit and for some with our kippah on as well, and pray."
"Whatever way you chose to pray it must be non-violent, non-combative or offensive. We are not here to protest against anything, we are gathering here to express pride in our Judaism and our love for the community both Jewish and non-Jewish," he wrote.
Brown also wrote that he was inspired by Charles Goldberg, who "stunned" anti-Semitic protesters after he "wrapped himself up in his talit in front of everyone and began rocking forward and backward, murmuring various prayers to himself."
Brown, who does not know any of the victims or their families, said the event is open to anyone who wants to express unity and support for the shooting victims.
Mindy Corporon, who lost her father and son in the attack, credited her Christian faith for offering her resilience in the midst of the tragedy.
"People keep asking, 'How come you're so strong?' I'm strong because I have family; I'm strong because I have faith," she told reporters earlier this week. "I know that God did not do this. I know that there are evil, evil actions. But what we do have is each other, we have love and we have prayer, and we have friends and family. ... Our phone's been ringing off the hook."
"You have to reach to God," she continued. "You have to reach to your friends and search your soul and that's what it's about. It's about us who are living and it's about loving and caring for one another."
Corporon and his grandson visited the Jewish Community Center of Greater Kansas City Sunday, where Underwood had been auditioning for a singing competition similar to the popular "American Idol" television show.
Terri LaManno, 53, was also allegedly shot dead by Cross Sunday while visiting her mother at the Village Shalom Retirement Center. A visitation for LaManno, who was Catholic, will be held Wednesday night and her burial is scheduled for Thursday.