What Are the 8 Types of Jihad? Former Radical Muslim Explains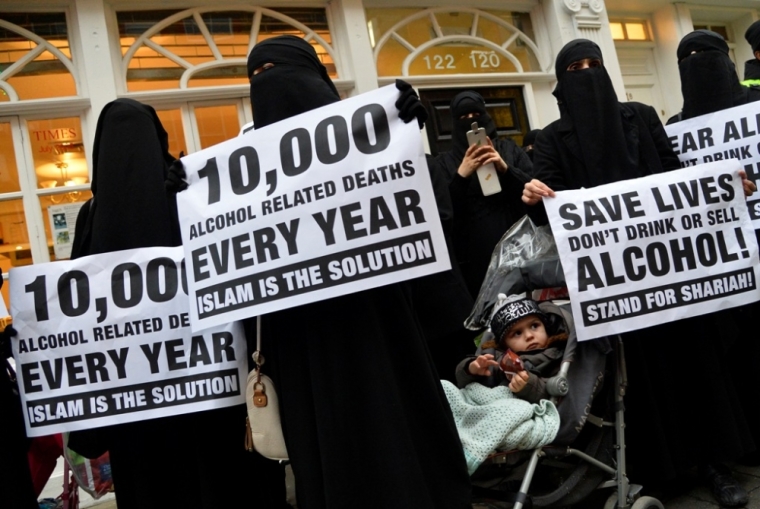 6. Legal jihad
Abla warned against efforts to bring "sharia courts," or sharia councils, to the United States like they have done in places in the United Kingdom.
An estimated 30 sharia councils exist in England with the purpose of providing Muslim women with a way to get an Islamic divorce through religious scholars when their husbands don't approve of the divorce.
However, Abla and others have voiced concerns that the sharia councils are being used to discriminate against women and provide unfair divorce terms.
"A number of women have reportedly been victims of what appear to be discriminatory decisions taken by sharia councils, and that is a significant concern," Prime Minister Theresa May said last year.
Uproar occurred in Texas when it was reported that an Islamic tribunal was established at a Sunni mosque in Irving, Texas. The town's mayor made headlines after voicing opposition to the mosque.
Abla accused those trying to set up "sharia courts" in the United States of using democracy to "stop freedom."
"They take an action [under the guise] of human rights and religious freedom," she said. "It is unbelievable. They use your law against you."
7. Humanitarian jihad
Muslim humanitarian groups are using people's desperation to get them to convert to Islam and say the Shahada, according to Abla.
She warned that displaced non-Muslims in high-need countries in Africa and other places throughout the world are being denied food unless they convert to Islam.
"If you want to get help, you register as a Muslim. Even nominal Christians, they may be in so much need and register as Muslims to receive aid. Then they say that if you want to continue to get this aid, you need to come to Quran course once a week, you need to come to Friday prayer meetings," Abla explained. "They start luring you little by little. First, you just fill out a piece of paper to get food. After three months, they say 'We change our rules, you need to come to prayer meeting.' After that, you need to put your kids into Muslim school."
Abla's claim comes as Open Doors USA warned recently that Christians in Nigeria are being denied aid by Muslim humanitarian organizations.
8. Political jihad
Muslims who hold power or public office in the West try to downplay the role of Islam when it comes to violence and terror, thus carrying out the "political jihad," Abla said.
As an example, she pointed to London Mayor Sadiq Khan's response to three bombings that injured over 30 people in New York City and New Jersey last September that was carried out by a man believed to be influenced by extremist ideology. Khan said that terrorist attacks like that are "part and parcel of living in a big city." In March, an attack in London claimed by Islamic State killed three pedestrians and a police officer and injured over 50 people.
"[He] said that this kind of attack should be expected," Abla said of the mayor, who is Muslim. "So this is a good example of being Muslim and having political power and making it seem like it is normal and desensitizing people to terrorism to stop giving reactions to Muslim terrorists."
"They say, 'We living a big city and attacks like this are normal.' I lived like terrorism is normal in the Middle East and a Muslim country. Politically bringing this to the Western world, with these people who are in power saying 'Islam is a religion of peace and terrorism is going to happen.' It becomes part of your life," Abla added. "When I was in the Muslim world, it was part of my life. I used to hear gunshots and machine guns. I grew up with PTSD. It became normal and it was part of my life but it was not part of my life when I came to America. Now, they are trying to make it part of your life."