What Baptist state conventions are doing to thrwart sexual abuse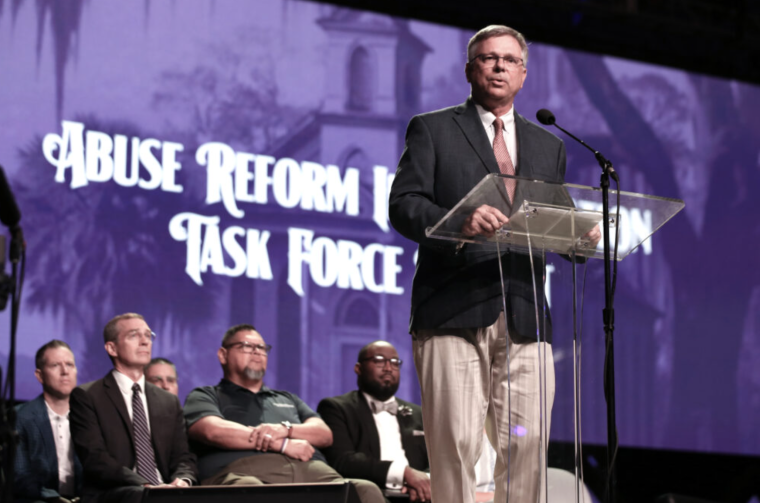 The Southern Baptist Convention's Ethics & Religious Liberty Commission has highlighted the steps SBC state conventions have taken to address the sexual abuse crisis within the denomination, including implementing training and survivor care programs.
In an update Monday, the ERLC acknowledged the SBC has faced criticism for its handling of sexual abuse cases in the past but stressed that SBC state conventions are "now prioritizing abuse prevention and survivor care."
"Over the past several years, Southern Baptists state conventions and associations have been taking significant steps to prevent abuse within their churches and provide support for survivors," it said. 
The ERLC outlined steps conventions have taken to combat sexual abuse, including Alabama, Florida, Georgia, Illinois, Kentucky, Maryland, Delaware, North Carolina, Pennsylvania, New Jersey, Tennessee, Texas and Virginia.
In Alabama, for example, Baptists have launched a dedicated webpage to guide churches in fostering safer environments. The site includes resources such as protection policies, screening forms, background check permissions and a covenant of ministerial ethics.
The Kentucky Baptist Convention has established its own Sexual Abuse Task Force and developed training for church staff and leaders on abuse prevention, response and care for survivors. The KBC also developed a handbook with a focus on survivor care.
The Baptist Convention of Maryland and Delaware (BCM/D) passed a constitutional change emphasizing abuse prevention and survivor care. BCM/D utilizes the sexual abuse resource Pathways for church guidance and has aligned with the Caring Well Initiative, also leveraging national, state and local initiatives to enhance member protection and care.
The Southern Baptist of Texas Convention is offering sexual abuse awareness training, which is a 1.5-hour online course designed to help churches prevent sexual abuse and care for survivors. 
"The SBTC assists churches with awareness and education on the topic of sexual abuse prevention, specifically in ministry contexts," the ERLC update states. "It offers resources and training to help churches prevent abuse and care for survivors."
In June 2022, SBC messengers overwhelmingly voted to pass a series of abuse reform recommendations following the release of a report from Guidepost Solutions detailing the results of an investigation into allegations that some SBC leaders intimidated whistleblowers and exonerated churches with credible claims of negligence of sexual abuse victims.
The report identified 700 victims over a 20-year span and found that survivors of sexual abuse encountered "resistance, stonewalling, and even outright hostility" from some on the SBC's Executive Committee.
In June 2023, SBC messengers approved a request by the Abuse Reform Implementation Task Force to fulfill mandates outlined in 2022, including the continued development of a ministry database keeping a record of those "credibly accused" of committing sexual abuse.
Those "credibly accused" of committing sexual abuse include those who have "confessed the abuse in a nonprivileged setting," been "convicted of abuse in a court of law," "had a civil judgment rendered against them for committing abuse," or have been defined as "credibly accused" according to the preponderance of the evidence, as examined by an independent third party.
"If we're not protecting our people from abuse, we are compromising our mission," Marshall Blalock, chairman of the SBC Abuse Reform Implementation Task Force, said at the time. 
"Our desire is to see all of our churches do justice, love mercy and walk humbly with God. I am certain everyone in this room is against sexual abuse, so our job should have been the easiest job in the world. But you all know it's far more complicated than it looks."
"We want to see Southern Baptist churches across this country be the safest places on earth for your children, your families, to hear the good news of the Gospel and come to know and love Jesus. That is the goal."