What's Postconservative Evangelical? Theology Unfinished, 'Inerrancy' Not Dogmatic: Roger Olson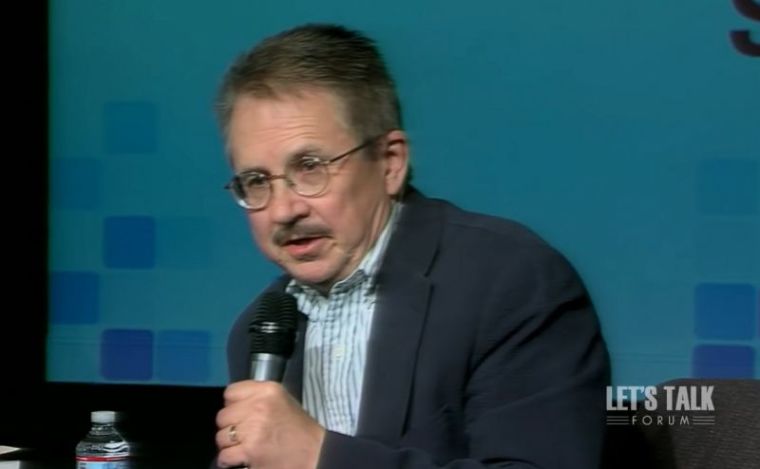 An evangelical theologian has explained the meaning of "postconservative evangelical," noting that the task of aligning doctrine with Scripture remains unfinished and "biblical inerrancy" is not elevated to dogma-status.
"Not many theologians I know want this label slapped on them," Roger E. Olson, professor of Christian Theology of Ethics at George W. Truett Theological Seminary at Baylor University in Waco, Texas, admitted in a blog on Monday.
"Postconservative evangelical theology is evangelical theology that does not consider the constructive task of theology finished. Conservative evangelical theology is evangelical theology that considers the constructive task of theology finished. These theologians are primarily interested in the critical task of theology — discovering heresy and exposing it. They are also interested, of course, in translating older versions of 'the received evangelical tradition' into contemporary idiom," he goes on to explain.
"Postconservative evangelical theology does not elevate 'biblical inerrancy' to the status of an evangelical dogma or (to borrow Carl Henry's term) the 'super badge of evangelicalism,'" he added.
"Postconservative evangelical theology does not privilege epistemological foundationalism and finds some ideas of postmodern epistemology helpful."
When reached by The Christian Post on Monday to elaborate further, Olson noted that he has written two books that delve into the nuances of the term.
His 2008 book, How to Be Evangelical Without Being Conservative, disputes the notion that evangelicals should be or have always been conservatives.
The book says that it sets forth evidence "that the link between evangelicalism and conservatism has not always been as strong as it is today in the popular mind" and it provides suggestions "for contemporary evangelicals who want to remain evangelical (and not become 'post-evangelical') without identifying with conservatism in every way."
A year earlier, his Reformed and Always Reforming: The Postconservative Approach to Evangelical Theology, positioned that "postconservatism is moving beyond conventional battles against liberalism and heresy to posit a dynamic and realistic approach."
"While conservatives strive to preserve tradition and protect orthodoxy, postconservatives urge openness to doctrinal reform without abandoning orthodoxy. Where differences exist between doctrine and Scripture, doctrine must be brought into conformity with the Word," the book argues.
"Postconservatives want to free evangelical theology from its paradoxical captivity to rationalism and its obsession with 'facts' so that it may recognize truth in experience and personal knowledge."
Olson told CP that one example of postconservatism is New Testament scholar N.T. Wright's project on justification.
"He is re-thinking the meaning of 'justification by faith' — not out of some impulse to be relevant but to be faithful to Paul's original meaning of the concept (as opposed to Luther's and Calvin's)," Olson said.
"Open theism would be another example," he added, which according to Got Questions essentially means that since human beings are free, God knows everything that can be known, but does not know the future.
On his blog, Olson wrote that the "manifesto of postconservative evangelicalism" is Revisioning Evangelical Theology by the late Stanley Grenz. He also listed Lesslie Newbigin, N. T. Wright, Richard Bauckham, James McClendon and Nancey Murphy, Stanley Grenz, and Clark Pinnock as postconservative evangelicals. 
The main difference between postconservative and conservative evangelicals, Olson explained in his blog post, is "attitudes towards the constructive task of theology."
"For postconservative evangelicals every doctrine is subject to revision in light of fresh and faithful biblical interpretation (not cultural accommodation). The Bible absorbs the world and is our authoritative narrative (but not a 'not-yet-systematized' systematic theology). Doctrine is important but secondary to Scripture," he wrote.