What Is the Answer to Apathy and Ignorance in the World?
We need moderation taught passionately! And passion itself taught, too.
At the end of June 2014, it was my privilege to participate in a by-invitation-only two-day meeting with the Council on Foreign Relations, and experience the priceless opportunity of hanging out with some top experts on a variety of strategic international issues. Discussions were joyfully mind-stretching and yet very often painfully gut-wrenching as we learned even more details of some of the deeply tragic situations our world is facing.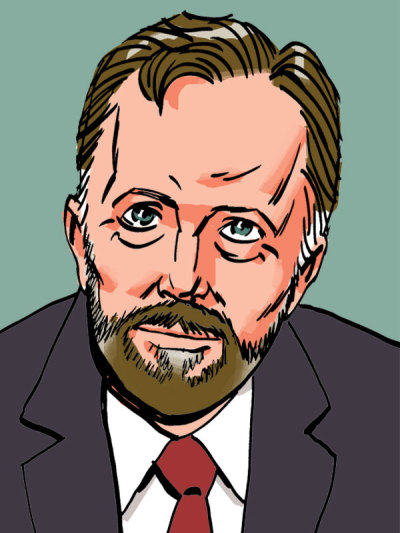 Change is all around us. One area of catastrophic change has been the exploitation by radical Muslim Internet sites to recruit young people in America and Europe for their violent Jihadist groups. Many young men and women of various backgrounds live in a vacuum of values. They have no deep sense of purpose, no existential commitments, no purposeful passion. Many spend hours on the Internet every day, engaging in extended, revealing conversations with people they never meet, whose real names and purposes they never learn. Their in-born hunger for social contact is not being satisfied in healthy ways, and their innate desire to know their Creator is not being addressed or fulfilled at all.
These young people are drawn by claims that if they sign up for a cause, they can come to Syria (or wherever), meet exciting people, help liberate the oppressed, get training, camp out, change the world, and have fun in the process. And so these "lost sheep" commit to a Jihadist group, even though they have little or no personal affiliation with Islam. Instead, the models of passion that they see so attract them that they leave the "contented comforts" of their American neighborhoods to sign up for complex conflicts they do not understand. These young, impressionable acolytes to one violent Jihad or another may be theologically clueless. They never learned any spiritual doctrines as children, and their minds and their souls still abhor vacuums. To help address this worsening values vacuum, smart people at Google created "Abdulla X—mind of a scholar, heart of a warrior," with some intriguing YouTube clips. A Google executive told our conference that Abdulla X may be only a drop in the bucket of urgent need, but "it is the only drop."
Internationally we have both a passion gap and a moderation gap. Many see present American leadership in religion and in government as both weak and ineffective. Many of those same people are becoming convinced that Jihadist leadership in other countries has become strong and effective. What was the message from the experts convened by the Council on Foreign Relations? In our time, we need moderation to be taught passionately! And we need wholesome passion itself taught, too.  No one likes lethargy.
Education in passion makes sense, as does passion in education. It is like the old joke:
Susan says: What do you think of the present ignorance and lethargy?
Steve responds: I don't know, and I don't care.
Sadly, Steve's attitude is all too pervasive in our world – in America and elsewhere.
As we celebrate American Independence Day, the 4th of July, we are duly reminded of the deep passions that made such a difference in protecting the God-given rights to life, liberty, and the pursuit of happiness. Ignorance and lethargy remain hostile to these precious rights. That is why vigilance is always necessary. We may sing about "the land of the free and the home of the brave" – but in a deeper sense America is the land of the free because of the brave. And that essential bravery takes passion.
Now is the time to fill in the passion vacuums with precious, Godly passion – a passion that satisfies our essential hunger and that is virtuously viral to others, too. Please let me suggest two awesome models of contagious passion, models that also support the desirable moderation.
The first model is Soren Kierkegaard (1823-1855), a committed evangelical Christian, a gifted Danish writer, and the most significant voice in shaping existentialism. Some may think of existentialism as non-Christian or even anti-Christian. However, the main existentialist point is rooted in the Gospel – that each person must make their own deep spiritual commitments that shape their own character. Kierkegaard believed that the best spiritual commitments are the ones that are guided by the vibrant grace of God made possible through the ministry of our Lord Jesus Christ. Secular existentialists strip away the Gospel teachings of Kierkegaard, but they hang on to his radical insistence on personal responsibility within profound spiritual freedom. Evangelist Billy Graham's wise, ubiquitous emphasis on decision in each person's life makes the same point. And not to decide is to decide badly.
Such grace-based spiritual freedom is the best antidote to Jihadist exploitation and oppression. Existential freedom fully supports all people's right to choose their religion and values – and also to choose to change their religion and values. This is why the Gospel is transmitted by witness, not by warfare.  To support the full exercise of freedom in the Christian-dominated culture of his time, Kierkegaard even wrote books under contrived names to advocate for positions that were contrary to the Gospel. He wanted to do his part to guarantee that people could actually choose Christ in contrast to other choices, not just mouthing comfortably what were then the culturally acceptable assumptions. Such profound spiritual freedom is the worst headache for Jihadism. Such grace-based freedom of choice is also the best guarantee of moderation.
As Kierkegaard correctly saw it, the Gospel fuels the deepest passions and most healthy commitments to the eternal Truth, alloyed with the ultimate respect, tolerance and moderation in relationships with others. What a model!
The ultimate model of contagious passion that also supports exemplary moderation is the Lord Jesus Christ himself. The method of Jesus and of all those who represent him is the attractive invitation to come to him. There is no place for force. "Come to me all who are weary and burdened," he still says. "I will draw all people to myself," is still his method. When Jesus himself called upon people to follow him, if they declined, with sadness he let them go. Hopefully, some of those came back to him. Only the freely made commitments of our hearts, minds, and bodies matter. Forced "faithfulness" is harmful only. Moderation and mutual respect release Gospel grace to do its amazing work. And that Gospel grace remains the ultimate "gas" to fuel both sustainable passion and maintainable moderation.
Talk about passion! To meet Jesus and to walk with him in our lives today liberates the special joy, love, hope, and faith that continue to fuel our wholesome passion. Jesus remains the prime reservoir of passion, so stay close to him. He exemplifies passion, exudes passion, and exports passion into us and others, by his divine Spirit and amazing grace.
In 2014, we are in a passion drought of our own making – as even the experts recognize. It is time to take the gag and handcuffs off Jesus. Let him work his amazing grace in our lives, unrestrained – for our sakes, and also for our passion-deprived world. Are we ready?
Dr. Paul de Vries is the president of New York Divinity School, and a pastor, speaker and author. Since 2004, he has served on the Board of the National Association of Evangelicals, representing 40 million evangelical Americans.