What is the biggest lie young people believe about freedom? Theology professor answers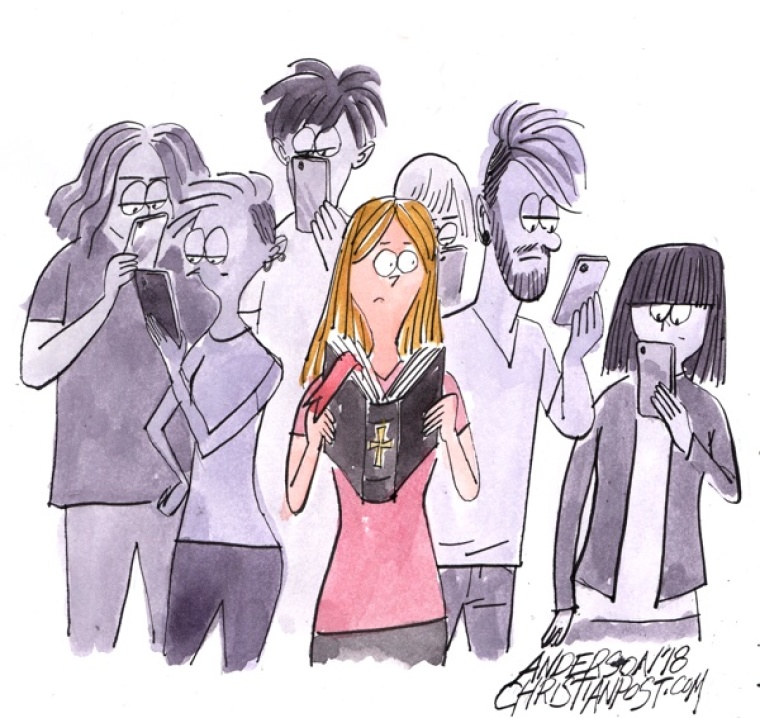 One of the biggest lies that young people are told in the United States is that freedom means that a person can do whatever they want, according to a professor of theology.
Sean McDowell, associate professor of apologetics at Talbot School of Theology, Biola University, gave a speech last week as part of a virtual event hosted by the Chuck Colson Center for Christian Worldview.
During his remarks, McDowell said he thinks "one of the biggest lies this generation is tempted to believe is a lie about freedom. That freedom is about doing whatever you want to do."
"This is not freedom," declared McDowell, who recalled at an event recently questioning a group of teenagers who defined freedom in this manner.
He said the existence of God added to freedom "consequences in this life, maybe guilt, or maybe getting into trouble, and judgment in the next."
According to McDowell, the students considered the most free person to be someone who was alone on an island, as they could theoretically do whatever they wanted.
"Through discussion, I helped them to realize that if the Bible is true, freedom is not just doing what we want to do, freedom is living according to our purpose," he countered.
"The Bible says we're designed to be in a relationship with God and a relationship with other people. So, ironically, if Christianity is true, and there is truth and purpose in the world, then that person on the island is the least free."
McDowell also touched on two reasons why he believes "truth really matters," arguing that culture claiming that truth does not matter is like "pushing a beach ball underneath the water … it pops back up."
The first reason he laid out as why truth matters was that "truth has consequences," noting that it can be "a matter of life and death," pointing to how many proponents of trendy diets and health regimens die fairly young.
"Friends, the point is, if we believe something that's false, there can be big consequences for our life," he said. "This is why Hosea the minor prophet said, 'my people are destroyed for lack of knowledge.'"
The second reason that McDowell listed was "truth is a compass for life," noting that "truth brings freedom" and arguing that "we can only be free when we know truth and orient our lives in light of it."
"If God has created us, there's a purpose for lives, how we're supposed to live and we're only truly free if we know that purpose and live accordingly," he added.
"There's a purpose for language, there's a purpose for nations, there's a purpose for marriage, and there's a purpose for sex. It's when we know that truth and orient our lives to that truth that we're set free."
McDowell's comments were part of a Colson Center event called "Truth. Love. Together." Originally meant to be an in-person conference known as Wilberforce Weekend, it had to be moved online due to coronavirus concerns.
In a video introducing the event on the conference website, Colson Center President John Stonestreet explained that the theme was about how a Christian can combine the ideas of truth and love when witnessing to the culture.
"We do live in a culture in which [people believe] truth is actually opposed to love and that if you are going to be loving, you can't speak out with that level of certainty," said Stonestreet.
Event sessions were divided into five different "modules," each featuring a few speakers on a given topic pertaining to the overall theme.
The first module centered on defining truth, the second centered on defining love, the third centered on what it means to be a person of truth and love, the fourth centered on how to speak truth in love, and the fifth module centered on telling the truth for victims of bad ideas.
"Ideas have consequences, bad ideas have victims," continued Stonestreet. "There's a lot of victims of lies and the act of telling the truth itself can be loving to those who are the victims of these bad ideas."
In addition to McDowell, other speakers for the virtual event included Lee Strobel, bestselling author of The Case for Christ; Os Guinness, an author and popular social critic; Joni Eareckson Tada, speaker and renowned advocate for people with disabilities; J. Warner Wallace, an apologist and former cold-case detective; Chris Brooks, a megachurch pastor and radio host; and Bob Fu, member of the think tank Council on Foreign Relations and head of the religious freedom advocacy group China Aid.