What The Washington Post Doesn't Understand About Taiwan Christians and Gay Marriage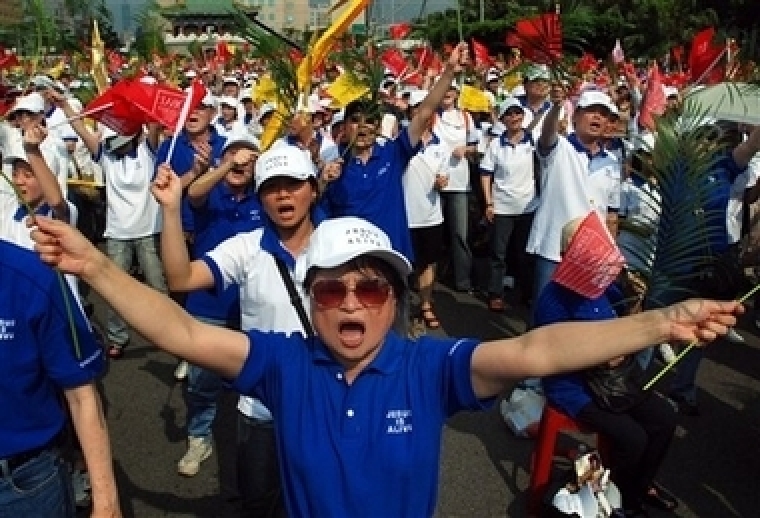 Christians comprise less than 5% of Taiwan. But, according to a recent Washington Post story that read more like a commentary, they are the main obstacle to Taiwan's becoming Asia's first country to ratify same sex marriage.
The story fulsomely quoted Taiwanese advocates of gay marriage, but the reporter evidently either didn't interview any opponents or didn't find their comments sufficiently interesting to include. These unnamed opponents are instead dismissively paraphrased, accused of making claims "contrary to evidence," at least in the reporter's view. Supposedly they resort to "homophobic tropes" and pander to "parental fear."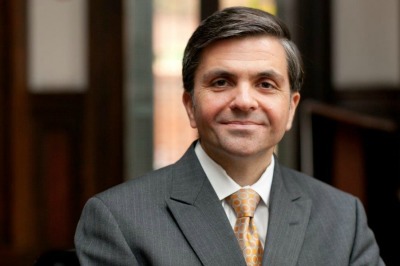 On Twitter, the reporter responded to congratulations for her slant with: "Trying my best not to report bigotry as fact." So the views of several billion people in the world, possibly the majority of humanity, apparently don't merit serious treatment if they clash with Western elite political correctness.
Meanwhile, unnamed church groups are ominously described as "well-funded" without saying by whom. Public comments by Taiwan's justice minister opposing judicial redefinition of marriage are cited mockingly.
That justice minister belongs to the ruling Democratic Progressive Party, elected to power last year led by a presidential candidate supporting gay marriage. The government seems to prefer redefining marriage through legislation rather than judicial fiat. Such legislation has been stalled due to apparently growing opposition. Unmentioned directly in the Post article, there is a multi faith coalition opposing this legislation, which includes Christians but also Buddhists and Taoists, who respectively each represent about one third of Taiwan's population. Taiwan's Christians are deemed "homophobic" but the more numerous religious groups are not cited.
Catholics comprise about half of Taiwan's Christians. Their bishops have published a lengthy pastoral letter explaining why Catholic doctrine opposes same sex marriage. You can read it here. Presbyterians are the largest Protestant denomination, and although they are politically on the left and often aligned with the Democratic Progressive Party, their General Assembly has opposed same sex marriage with its own pastoral letter.
The Post article offers quotes denying allegations that same sex marriage is a Western imposition on Taiwan. Supposedly Taiwan's sexual openness is due to its history of free spirited seafarers and their "seafaring gods." Asian history is full of seafarers and traditional seafaring gods, on which Taiwan has no monopoly. Same sex marriage, especially conceived as a "right," is a uniquely Western creation.
Same sex marriage as a right is also ironically a legacy of Western Christianity, especially Protestantism, with its stress on equality and individualism. Egalitarianism of persons has led to egalitarianism of sex. Taiwan is being asked to accept the social mores of Scandinavia, Holland and New England, where secularized Protestantism reigns.
And Taiwan is partly receptive, unlike the rest of Asia, because it is so Westernized. The Post article asserts same sex marriage is the logical legacy of Taiwan's struggle against dictatorship. There's more to the story. After losing Mainland China, Chiang Kai-shek created one party rule under his Kuomintang. But it fostered capitalism and close ties with the West, especially America. Democracy's advent in the 1980s was the unintended but predictable result.
Taiwan, because of its unique political status, is arguably the least Asian of Asian countries. More than other Asian countries, it is experiencing a battle between Western individualism and traditional Asian mores centered on family. My guess is that many Taiwanese same sex marriage proponents are themselves from Protestant backgrounds and have secularized their understanding of human rights to include marriage and gender redefinition, like many in North America and Western Europe.
Here's a postscript. Chiang Kai-shek was Methodist, and Taiwan under the Kuomintang had relative religious freedom while Communist China under Mao tried to destroy Christianity. Yet today Taiwan is at most 5% Christian (with only a few dozen Methodist churches) while Mainland China, where religion still faces restriction, is at least 5%, and some estimate approaching 10%. Under current church growth rates, China in 20 years or so may have more Christians than any other country.
Taiwan's religious landscape and its debate over same sex marriage are far more complicated and interesting than the Post story, with its editorial caricatures, was able to admit.
Mark Tooley became president of the Institute on Religion and Democracy (IRD) in 2009. He joined IRD in 1994 to found its United Methodist committee (UMAction). He is also editor of IRD's foreign policy and national security journal, Providence. Follow Mark on Twitter
@markdtooley
.