What's Next On God's Calendar? (It's Not The Second Coming!)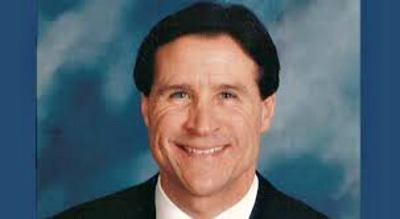 Last week a man shot 13 times at a Philadelphia policeman in his car. The execution was foiled as the policeman miraculously survived, pursued him, and the man was apprehended.
At a press conference later, the police commissioner stated unequivocally that the man confessed he acted in the name of Allah, he was Islamic and obeying the Koran.
The obviously rattled, politically correct mayor followed with a different story. He said this was not Islam and had nothing to do with Islamic terrorism.
Who's correct?
In situations like this, we go to the source. This murderer said he was a Muslim, his mother concurred and he was unapologetic about his adherence to Islamic doctrine and practice.
When it comes to eschatology, the study of end times, we should also go to the source concerning what is on God's timetable. Jesus is that Source and when He was often queried by His followers about these days, He gave signposts to prepare them and us.
In reading the signs that Jesus laid out for us in the Gospels, many believe they're almost fulfilled. Therefore, the next logical event in the progression is His Second Coming!
Not so fast.
RT Kendall, one of the world's most respected Bible scholars and author of 60 books, told me recently what Jesus Himself said must precede His physical return to planet earth. I am in total agreement with him and that is why I am involved in an upcoming, historic event called "United Cry" to which every pastor in America is invited.
After unfolding the signs of the end of the age prior to His Return in Mathew 24, Jesus gave us an explicit parable dealing with preparation and falling asleep. He said at midnight will come a cry to awaken us before He as our Bridegroom comes back (Matt.25:6).
The midnight cry and the return of our Lord aren't simultaneous. We need an awakening first and that's what God intends for our desperately needy nation! Billy Graham says, "I've wept for America - she is in great need of a spiritual awakening". This spiritual giant who is almost 100, says he prays fervently for this every day!
Today our freedoms, our faith, our families and our future are all at stake. We're engaged in a titanic, unprecedented struggle with forces of evil and must categorically reject wishful thinking that this is simply temporary, cyclical or manageable.
We are at a tipping point where either we experience the divine intervention of God in a Third Great Awakening or we will witness the fulfillment of A.W. Tozer's prophetic warning: "Historians will conclude that we of the 20th century had the genius to create a great civilization, but we lacked the moral wisdom to preserve it."
Previous Awakenings
Amidst horrendous decline, God intervened with a First Great Awakening from 1720–1760. The Second Great Awakening came in answer to God's people praying and repenting in 1800-1840.
The time is now for another supernatural visitation! It's our only hope to experience the transformation of our crumbling culture before it's too late. It's the reason Franklin Graham is now traveling to every state in America to issue this call in his "Decision America" tour.
Our nation was established on Judeo-Christian foundations, no matter what some politicians and secular "authorities" state. We have a biblically based heritage and we must contend for its restoration.
John Winthrop, first governor of Massachusetts, alerted us: "We must consider that we shall be as a city upon a hill. The eyes of all people are upon us. So that if we shall deal falsely with our God in this work we have undertaken, and so cause Him to withdraw His present help from us, we shall be made a story and a by-word to the world."
Daniel Webster, Senator and Secretary of State for three presidents, also warned: "If we abide by the principles taught in the Bible, our country will go on prospering … if we live in the fear of God, and respect His Commandments … we may have the highest future fortunes of our country … But if we and our future generations reject religious instruction and authority; violate the rules of the eternal justice, trifle with the injunctions of morality, and recklessly destroy the political constitution which holds us together, no man can tell us how sudden a catastrophe may overwhelm us and bury all our glory in profound obscurity."
Rewinding the Tape
In April of 1789 the war for America's independence had been fought and won. A new nation formed around a radical constitution whose very ideas were born out of 35 years of revival preaching and the Great Awakening.
On that spring day in April, two things happened. President George Washington was sworn in at Federal Hall in New York City, becoming the first president of America. Secondly, he led the inaugural delegation to St. Paul's Chapel, which we know today as the site of "Ground Zero."
Visualize with your sanctified imagination what happened there that day. Picture the Founding Fathers, Representatives, Senators, and Justices kneeling for two hours and dedicating America to God. Simultaneously, throughout the nation, pastors rang their church bells calling the people of America to prayer in committing the new government to the Most High God.
In the formation of our nation, it was America's political leaders and pastors who unapologetically led the grass roots fight for freedom and consecration of our new nation to God. They inspired people to stand for religious liberties and justice for all.
Years ago when I wrote my autobiography, "Clap Your Hands", I was assisted by David Manuel who wrote "The Light and the Glory," the historical account of America's spiritual founding. His account parallels where America is at today. As our developing nation prospered, complacency, compromise and disobedience set in. So pastors led the way in humble prayer and repentance in turning back to God.
As a result, "so many people had sincerely and publicly repented of their sinful ways, so many lives were truly reformed, so many broken relationships were restored and so many churches solemnly renewed their covenants that God relented and poured out His mercy. There was a sense of freshness in the colonies, a sense of cleanness and new hope. The colonies were united in a common cause."
 Set the Date: "United Cry" - April 9, 2016, Lincoln Memorial
On April 10, my wife and I will celebrate our 40th wedding anniversary. We are not sailing off to the Bahamas to soak in the sun. We're united in this "common cause" of joining 30,000 spiritual leaders in Washington, D.C. for this historic day of repentance and prayer appealing for awakening in America.
How desperately we need a "sense of cleanness and new hope" in America today.
It really is the next thing on God's calendar. We have it from a good Source, our Lord Jesus!
Will you join us?
Go to unitedcry.org for information on the event.
Larry Tomczak is a best-selling author and cultural commentator with over 40 years of trusted ministry experience. His passion is to bring perspective, analysis and insight from a biblical worldview. He loves people and loves awakening them to today's cultural realities and the responses needed for the bride of Christ—His church—to become influential in all spheres of life once again. He is also a public policy advisor with Liberty Counsel.