Wheaton College, 'Same God' Professor Agree to Part Ways After 9 Years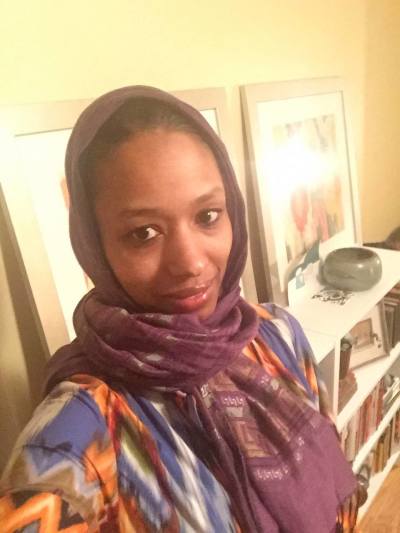 Wheaton College and Associate Professor of Political Science Dr. Larycia Hawkins, who was facing disciplinary action for saying that Muslims and Christians worship the same God, have reached a confidential agreement, according to which Hawkins will leave the college, the evangelical institution said on Saturday.
The college and Hawkins "have come together and found a mutual place of resolution and reconciliation" and have reached "a confidential agreement under which they will part ways," Wheaton College and the professor announced in a joint statement.
"Wheaton College sincerely appreciates Dr. Hawkins' contributions to this institution over the last nine years," said Wheaton College President Dr. Philip Graham Ryken. "We are grateful for her passionate teaching, scholarship, community service and mentorship of our students."
Hawkins, whose tenure was suspended after she wrote in a Facebook post on Dec. 10 that Muslims and Christians "worship the same God," was also quoted in the joint statement. "I appreciate and have great respect for the Christian liberal arts and the ways that Wheaton College exudes that in its mission, programs, and in the caliber of its employees and students," she said.
The poli sci professor and the college will hold a joint press conference at the Chicago Temple First United Methodist Church on Wednesday.
The announcement comes days after a faculty diversity committee at Wheaton concluded that Hawkins suffered discrimination "on the basis of race, gender, and to a lesser extent, marital status." The provost of the college had recommended that she be fired, and she was to face a hearing that had been scheduled for Thursday.
Hawkins, who had been teaching at Wheaton since 2007, first caught national attention for posting on her Facebook page in December that she was going to wear a hijab throughout the Advent to show solidarity with Muslims. "I stand in religious solidarity with Muslims because they, like me, a Christian, are people of the book. And as Pope Francis stated last week, we worship the same God," she wrote.
After Hawkins' Facebook post, the higher education institution released a statement saying that she was being placed on administrative leave pending a review of the "theological implications" behind her comments.
"In response to significant questions regarding the theological implications of statements that associate professor of political science Larycia Hawkins has made about the relationship of Christianity to Islam, Wheaton College has placed her on administrative leave, pending the full review to which she is entitled as a tenured faculty member," the statement read.
"Both parties share a commitment to care for the oppressed and the marginalized, including those who are marginalized because of their religious beliefs, and to respectful dialogue with people of other faiths or no faith," Saturday's announcement said.
"While parting ways, both Wheaton College and Dr. Hawkins wish the best for each other in their ongoing work," it added, and declared that neither of the two will speak to the press about their relationship or their reconciliation before Wednesday's press conference. It also said that "there will be no questions taken by the parties at or after the press conference."