Larycia Hawkins' Theological Statement Following 'Same God' Controversy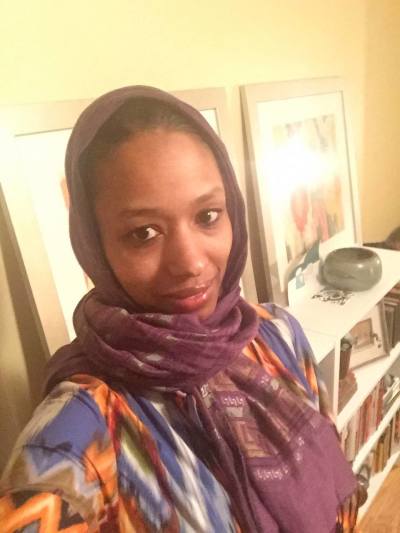 Before Wheaton College suspended professor Larycia Hawkins after saying Christians and Muslims "worship the same God," Hawkins wrote a statement to Provost Stanton Jones reaffirming her commitment to the school's statement of faith.
On Monday, Jones delivered a recommendation to begin termination proceedings for Hawkins to Wheaton President Philip Ryken. The recommendation was due, according to a press release, to Hawkins' refusal to dialogue further about the issue after her reaffirmation letter.
On Wednesday, Hawkins held a press conference in which civil rights leader Jesse Jackson also spoke.
"Wheaton should be committed to the process that is laid out in the faculty handbook and the employee handbook," she said. "When calling on one member over and above every other member of the campus community to answer for a Facebook post that was actually committed to living out the love of Christ and the principles of the statement of faith, no one is safe. That is what the message Wheaton College is [saying]. None of my students are safe, none of my colleagues are safe."
Also on Wednesday, Hawkins posted to her blog the statement she sent to Jones on Dec. 17.
Here, unedited and in its entirety, is that statement:
December 17, 2015
Dear Dr. Jones,
I address the concerns you identified in your Memo of December 15, 2015.
Let me begin by stating that my intent has always been to stand with my Muslim neighbors out of my love for Jesus and the love I believe He has for the rest of the world.
It is because of my love for Jesus that I have affirmed wholeheartedly the Wheaton College statement of faith all nine years I have been at the College, and I continue to do so. With Wheaton College I affirm that:
[I] believe in one sovereign God, eternally existing in three persons: the everlasting Father, His only begotten Son, Jesus Christ our Lord, and the Holy Spirit, the giver of life; and [I] believe that God created the Heavens and the earth out of nothing by His spoken word, and for His own glory.
[I] believe that Jesus Christ was conceived by the Holy Spirit, born of the Virgin Mary, was true God and true man, existing in one person and without sin; and [I] believe in the resurrection of the crucified body of our Lord, in His ascension into heaven, and in His present life there for us as Lord of all, High Priest, and Advocate.
Furthermore, in continuity with the historic Creeds of the Church, I also affirm that
[I] believe in the Holy Spirit, the Lord, and Giver of Life, Who proceeds from the Father, Who with the Father and the Son together is worshipped and glorified, Who spoke by the Prophets;
 And I believe in one, holy, catholic, and apostolic Church.
 I acknowledge one Baptism for the remission of sins.
 I look for the Resurrection of the dead,
 And the Life of the age to come.
In your letter you ask me to "clarify how it is that we worship the same God if Muslims cannot affirm that God is the Father of Abraham, Isaac, and Jacob; or that God the Father is indeed the Father of our Lord Jesus Christ; or that the Father did not spare his only begotten Son; or that the Father, Son and Holy Spirit coexist as a Trinity in eternal and self-giving love?"
Of course, to respond in depth to each of these points would requite the production of, at least, a large volume on systematic and comparative theology, which I am certain I cannot deliver by in the span of a few weeks.
However, let me address what I take to be the core of your concern, and affirm that it is on the basis of this creedal understanding, and out of my deep conviction and formative affection for historic Christianity that I made my statement(s). This is not, to borrow Timothy George's expression, "an easygoing ecumenism that would amalgamate all faiths into a homogenized whole," for that would be both a distortion and a sign of disrespect. On the contrary, because I am a deeply committed Christian who stands firm in the historic faith of the Church that I speak with more nuanced confidence of the God whom we all seek in worship.
I am guided by evangelical theologians like Timothy George, John Stackhouse, Scot McKnight, and Miroslav Volf, as well as the post-Vatican II Roman Catholic tradition, as expressed in both encyclical form (e.g. Nostra Aetate 3.1) and Pontifical writings (e.g. John Paul II, "Crossing the Threshold of Hope"). Like them I acknowledge that the statement "we worship the same God" is a simultaneous "yes" and "no" to the question of whether Christians and Muslims (as well as Jews) turn to the same object of worship, namely, the "God and Father of all, who is over all and through all and in all" (Eph. 4:6).