Wheaton Hazing Reveals Diseased Notions of Manhood Within Church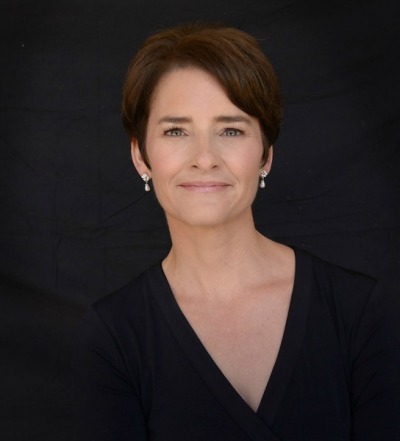 Hazing is once again grabbing headlines, not just for a rash of incidents at secular high schools and colleges, but now at an evangelical flagship.
Five football players at the elite evangelical school, Wheaton College, are facing felony charges for an alleged hazing incident there about 18 months ago. Meanwhile, nearby Niles North High School just announced it's suspending the varsity football season indefinitely because of suspected hazing. And at neighboring Lake Zurich High School, allegations of widespread hazing among the football team there led to the resignations of the head coach and assistant coach earlier this year.
Certainly hazing is nothing new, and what's happened recently in the Chicago area is simply a microcosm of what's happening nationwide. In fact, according to new research, there has been at least one hazing death a year in U.S. schools from 1961 to 2017.
What's new, however, is that this brutishly masculine culture exalting domination and conquest has apparently infiltrated the Christian community. Christian Simpson, a senior who played one season of football at Wheaton said he wasn't surprised that the hazing allegedly occurred. "I guess it's that macho-ness on men's sports team," Simpson said. "You wanna make someone else look worse than you at some time, so you can make yourself look better."
This is so sad, given that hazing runs completely counter to the values Jesus taught and exemplified. Jesus urged His followers to do to others what we would have them do to us, and to love our neighbor as we love ourselves. The Wheaton administration certainly acknowledges this. In a statement, it strongly condemned the alleged perpetrators' behavior as "entirely unacceptable and inconsistent with the values we share as human beings and as members of an academic community that espouses to live according to our Community Covenant."
Yet as some have noted, the college's response seems rather anemic given the severity of the charges. Authorities are charging the five football players with aggravated battery, mob action and unlawful restraint for allegedly kidnapping a freshman teammate, binding his ankles and wrists with duct tape, roughing him up, and then leaving him half naked with two torn shoulders on a baseball field. The victim also alleges that the attack included attempted sexual assault, but that claim is not part of the official charges.
Despite this, the college allowed all five players to remain on the football team and suspended them only after the hazing became public. It also reportedly required that the five players do 50 hours of community service and write an eight-page essay, and placed a letter of warning in Noah Spielman's file.
I'm not sure what to make of Wheaton's response. There may be mitigating factors of which we are unaware, and the college says it cannot share details of disciplinary measures due to federal student privacy protections.
But in my estimation, the problem extends far beyond what's happened at Wheaton College. Unfortunately, I have witnessed that the kind of diseased and overly masculinized notion of manhood inherent in hazing is rife within segments of the evangelical church. (Conversely, so is an idealized, overly-feminized view of womanhood.)
In my book, Redeeming the Feminine Soul, I describe how this macho church culture hurt Brandan Robertson, someone who's become a friend despite our divergent views on gender and sexuality. Today Brandan is a leading voice among LGBTQ-affirming Christians. But 10 years ago, he was a new believer from an alcoholic home, trying desperately to live up to his church's hyper-masculinized ideal of manhood. And failing miserably.
"According to many in my community," Robertson said, "I was failing to live up to God's standard. I was shamed by my pastor for doing 'sissy work' when I wanted to be in the office instead of outside doing manual labor. My youth pastor made me leave a funeral service because I was crying. He told me, 'If you want to be a pastor, you've got to learn to be a man. Men don't cry.' "
Brandan's experience drove him away from the conservative church and led him to conclude that biblical manhood and womanhood don't exist. But I can't help but wonder if this same culture doesn't drive other young men, who more naturally fit the macho model, to conform to it? Certainly, some of the comments made by leading evangelicals in the past several years have revealed a perverse set of masculine values in the church.
Take Reformed evangelical theologian Douglas Wilson who once said, when referring to heterosexual sex, "A man penetrates, conquers, colonizes, plants." This is revolting, not to mention unbiblical. Conquering and colonizing hardly seems the image of marriage the apostle Paul advocates in Ephesians 5, where husbands follow the example of Christ and lay down their lives for their wives.
Similarly, author and pastor Mark Driscoll once posted the following to a discussion board on his church's website:
We live in a completely pussified nation. We could get every man, real man as opposed to pussified James Dobson knock-off crying Promise Keeping homoerotic worship loving mama's boy sensitive emasculated neutered exact male replica evangellyfish, and have a conference in a phone booth. It all began with Adam, the first of the pussified nation, who kept his mouth shut and watched everything fall headlong down the slippery slide of hell/feminism when he shut his mouth and listened to his wife, who thought Satan was a good theologian, when he should have lead her and exercised his delegated authority as king of the planet. 
Thankfully, these aren't the kinds of posts that make it into books, but they're the sort of locker-room talk that's been permitted far too long within church circles. While I appreciate that men should be men, they should not be Neanderthals.
The results of buying into this extreme masculine culture (and the opposite extreme feminine culture,) are disastrous for both men and women. Not only has hazing reared its ugly head at a Christian college, but studies show that domestic abuse is rampant in Christian homes. Shockingly, abuse experts generally agree that evangelical men who sporadically attend church are more likely than both secular men and men of other religious groups to assault their wives. This is tragic.
Hopefully, the Christian community will respond to this recent case of hazing at Wheaton College by examining its view of manhood and womanhood. We need visions of both that are healthy, balanced, and biblical – not Christianized versions of manhood that mimic the basest elements of men's sports teams.
As C.S. Lewis once wrote, "There ought spiritually to be a man in every woman and a woman in every man. And how horrid the ones who haven't got it are: I can't bear a 'man's man' or a 'woman's woman.'" In other words, we need men balanced by at least some feminine virtues like compassion and empathy. We also need women who have enough masculine strength to object when abuse is directed at them or modeled as appropriate behavior for their sons.
But these recent hazing incidents show that our culture must change. And that change must occur not just in society at large, but also within the church.