Where to Go, Right Now: Duluth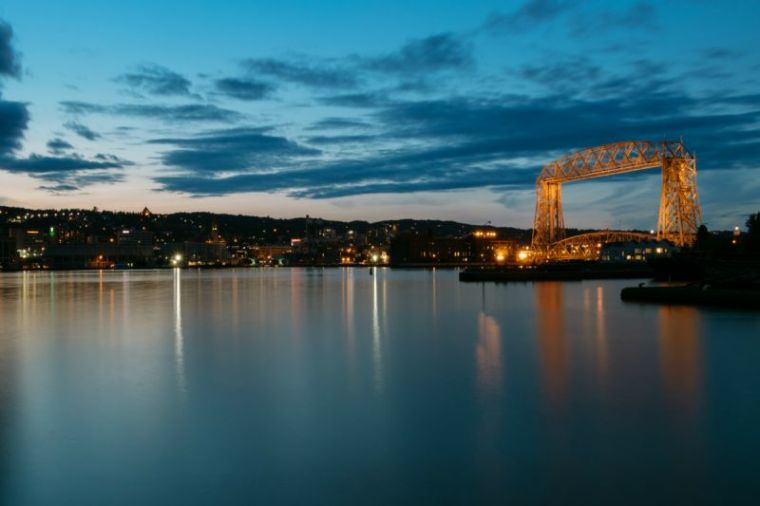 You might not think of Duluth as a destination, but it's one place you should add to your list if only because hipster gentrification hasn't yet reached this Rust Belt city in northern Minnesota.
Long known for its connection to the Great Lakes maritime industry — namely the shipping of iron ore — the Zenith City, as Duluth is known, feels bigger than its relatively modest population of 86,265.
This is evident in the array of architecture, which varies from the magnificent Richardsonian Romanesque-style former high school to a neoclassical city hall. Another notable example is a French château-inspired former train station, the Duluth Depot. There are also Gothic Revival churches, as one would expect to find.
The vast majority of these buildings were erected between the late 19th century and the interwar period, though downtown has several later additions, including an elevated highway and parking garages, that detract from its fine cityscape.
Besides so many notable buildings what stood out most were the number of homeless and street corner panhandlers throughout central downtown. After all, Duluth's weather for the majority of the year is hardly ideal for the homeless.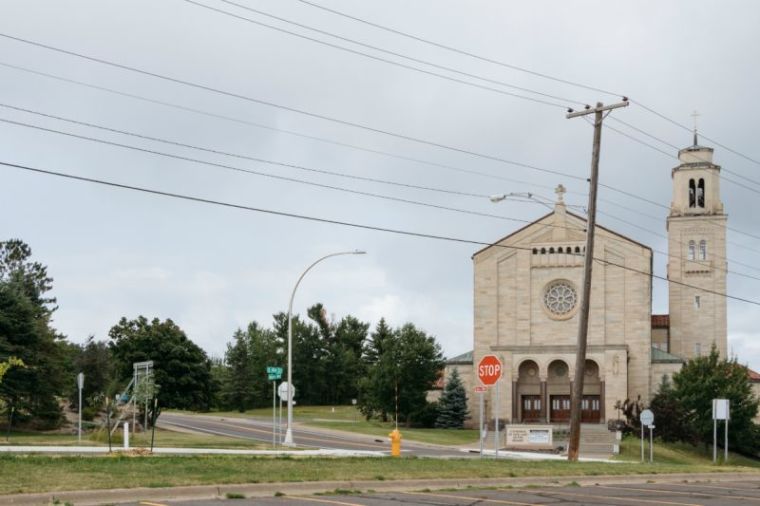 The five-minute drive from downtown to the Roman Catholic Cathedral of Our Lady of the Rosary takes you on an architectural history lesson as you pass through neighborhoods and see everything from brownstone and brick to single-family dwellings in the late Victorian, Queen Anne and American Foursquare styles.
Duluth's cathedral is a 1950s replacement for an extant but deconsecrated circa 1890s cathedral that today is a music center. The Italianate architecture is beautifully executed — making it a somewhat rare example of good post-war church architecture.
Of course, the big draw is the iconic Aerial Lift Bridge. This remarkable feat of engineering, which dates to the early 20th century, allows massive freighters to enter and exit Duluth's port.
Duluth also makes an excellent base for a day trip along the Lake Superior coast, assuming you have a car. Fall colors are spectacular.
If you go
The brand new Fairfield Inn & Suites Duluth Waterfront is highly recommended and excellent in all regards. Plus, its location away from Canal Park and across the Aerial Lift Bridge in Minnesota Point makes it a little quieter than some of the other hotels near the bars and restaurants in converted warehouses.
Both Delta and United fly to Duluth International Airport through their respective Minneapolis–St. Paul and Chicago–O'Hare hubs. Additionally, all of the major car rental companies have branches at the airport.
Spires and Crosses, a travel column exclusive to The Christian Post, is published every week. Follow @dennislennoxon Twitter andInstagram.
Dennis Lennox writes about travel, politics and religious affairs. He has been published in the Financial Times, Independent, The Detroit News, Toronto Sun and other publications. Follow
@dennislennox
on Twitter.